Happy Australia Day, Despite Baird and Morrison's Divisive Discord!
It's Australia Day, and I hope all my readers across the Commonwealth enjoy it!
But what a let-down that Morrison has turned out to be.
I watched him last night, this Australian of the Year (chosen not by the people but by a panel of people who no doubt regard themselves as 'the great and good' aka the elite) a military man being honoured not for great victories against Australia's enemies but for his commitment to 'diversity.'
—
 Morrison and Turnbull, two of a kind?
—
Regardless of his views, and the less I say about those the better, you'd expect him to express sentiments, for this day at least, that would command broad support from all across the spectrum.
Instead, he opted to call for a republic, about the most divisive issue imaginable.
Although I'm a monarchist, I have always said the decision must be a matter for Australians only. There's a time and place for the debate to take place.
Not on the eve of Australia Day.
Much the same for that Baird, more so in fact.
——–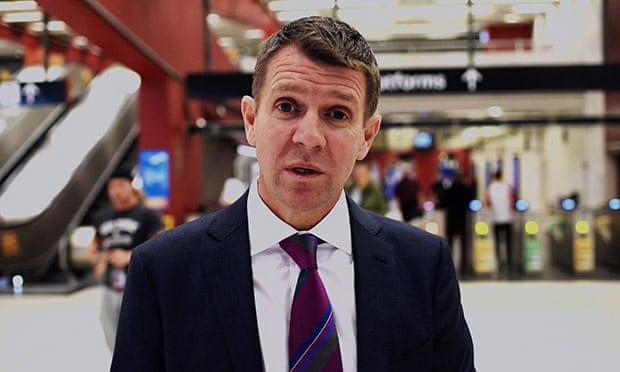 Baird, Friend of the Bludger – NSW gives asylum seekers travel concessions 'to help the vulnerable'http://www.theguardian.com/australia-news/2015/jun/26/nsw-gives-asylum-seekers-travel-concessions-
——–
The New South Wales state premier showed both malice and wilful ignorance in his recent rant about immigration, showing contempt both for patriots and for decent people who take their turn in the queue for admission to Oz by suggesting that Australia is at risk of losing its character to anti-immigration politics.
http://www.smh.com.au/nsw/mike-baird-sounds-warning-over-antiimmigration-politics-in-australia-day-speech-20160122-gmbzby.html
Most Australians are not immigrants, but most can examine their family trees and find immigrants  somewhere in the last hundred years. Recent intakes include the East and Central Europeans fleeing communism after 1945, and South East Asians escaping the same evil ideology after 1975.
—————–
Nobody nowadays, except ( in the Vietnamese case) the ghosts of Comsymp Labor bigots ( "not having hundreds of f—— Vietnamese Balts coming into this country" The Left Rewrites Its History on Refugees — Quadrant Online )  resents such refugees. They have overwhelmingly embraced their Australian identity, as is the duty of every decent migrant.
What those who engage in  'anti-immigration' campaigns object to are, surely, economic migrants, who are not 'refugees' at all, and the disgusting, disloyal brand of bigots who arrive in Oz but refuse to adapt.
They proclaim their allegiance not to Australia but to alien sectarian ideologies.
We hear this time and again, not least from treacherous swine like Hizbut Tahrir and the Un-Australian Grand Mufti. Wot Next, Oz? Blasphemy Law? Cut The TurnBull-Sh-t! 
Many of these undesirables want Australian law to be superseded by a backward code rooted in sexist discrimination against women.
Baird – and Morrison, given his vaunted reputation as a champion of women's rights – would have been better advised to address their remarks to scum like that, who ought to be deported to places their subversive beliefs belong.
Which ain't Australia.
Happy Australia Day.