This Weekend's Semarang Pork-Fest – Trumped?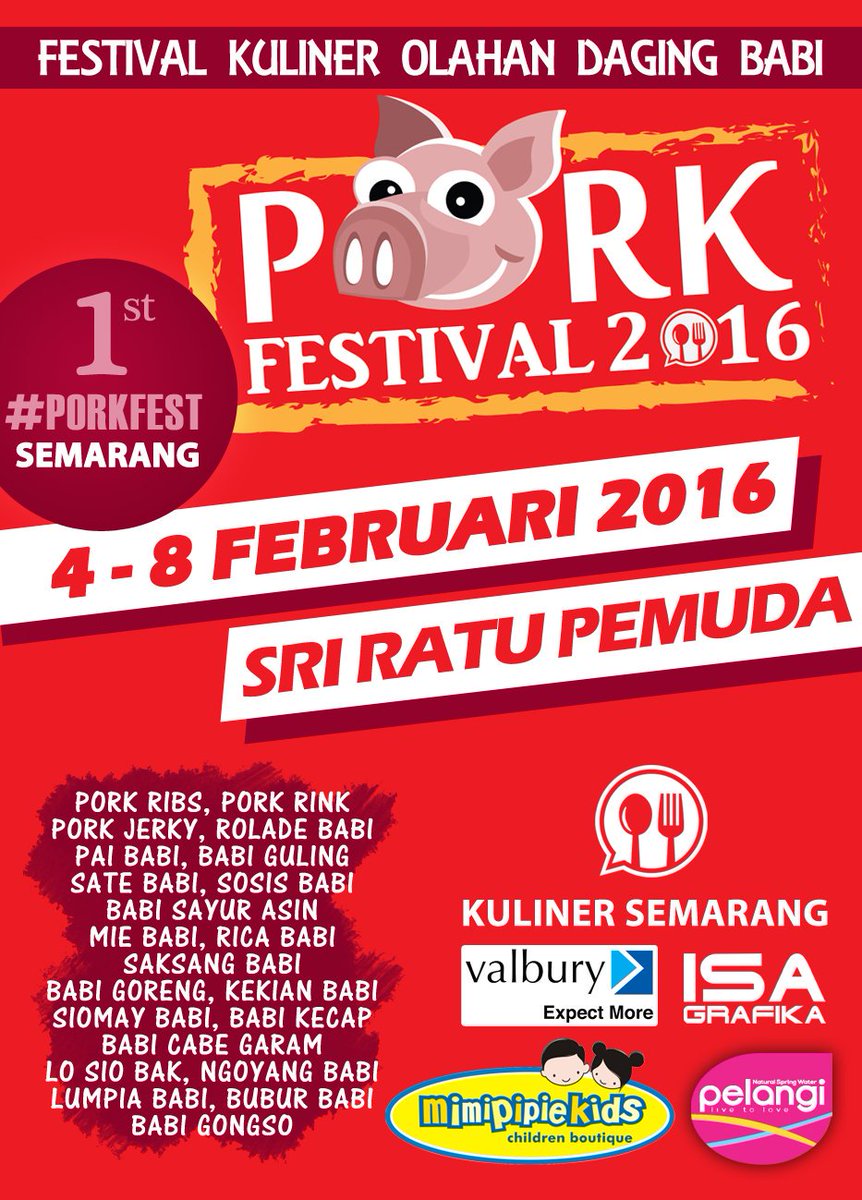 ————-
That sounds like a yummy place to go, and if I lived in Semarang, Central Java, I would.
Or would I?
It turns out that none of my Muslim friends could join me for such an outing, not because they have hang-ups about pork – there no compulsion on attendees to eat any of the goodies on display! Nor is there any indication in the news report that some self-styled Islamic 'scholar' has issued a new fatwa.
 In fact, it's because Muslims have been banned by the festival organisers!
This discrimination was reported in Liputan6.com, which tells us that it's forbidden for Muslims to come along..  .http://regional.liputan6.com/read/2428877/kaum-muslim-dilarang-datang-ke-festival-kuliner-di-semarang-ini
Event organiser Firdaus Adi Negoro said that 'organizers realized that this festival could provoke a polemic…so …only non-Muslim citizens are allowed to attend…
What a pity!
———————
When Islamic book-fairs are held here, or hijab fashion shows, there's never been any ban on us curious non-Muslims having a walk around to admire their wares.'
—————
What does this Trump-like policy tell us about Semarang, or the festival organisers?
Or the impact of the possibility of a polemic?