Danke, Michelle – Banlieue Hope and Shariah Shelter!
Sunday at home, my guest having brought my brunch of gorengan  – fried things – thus obviating any need for me to go forth and forage.
And so I got to see Michele Henery, a cute black presenter on Deutsche Welle, whose news programme, Focus on Europe, at least today, looks at stories that don't just matter but make you think.
–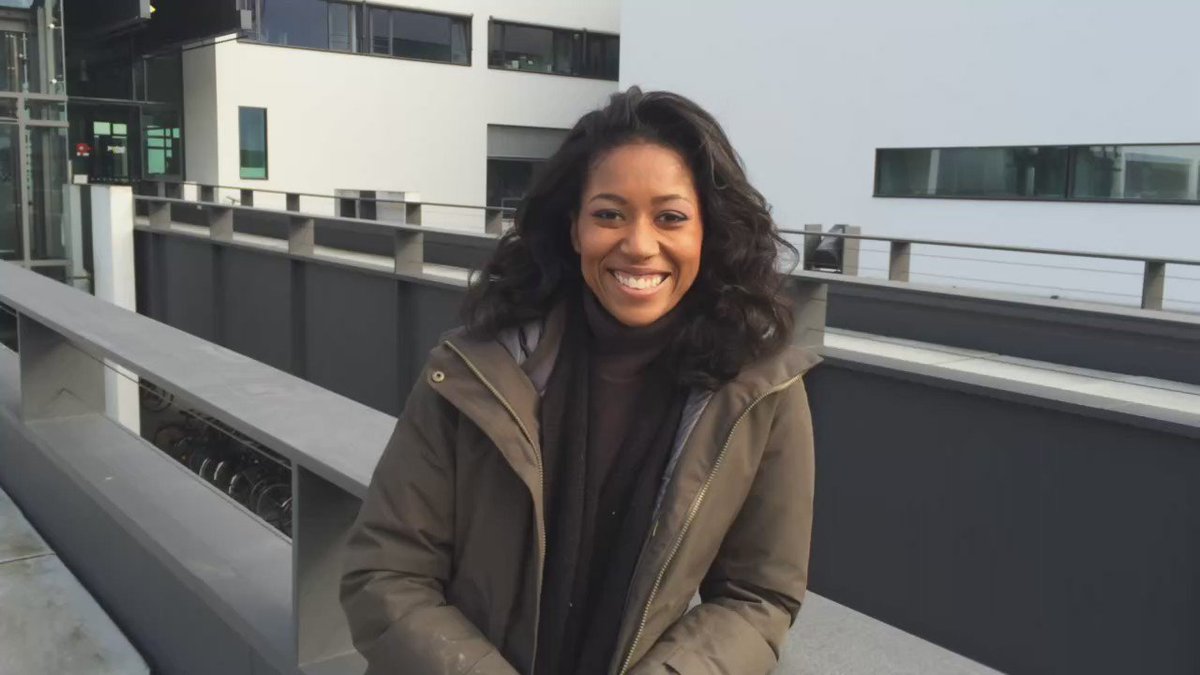 ————————
And think positive, notably her first item, about a small independent school in a Paris banlieue.
The banlieues are notorious for disloyal rabbles that rampage and make honest French folk, and even French police, wary of walking around their streets, especially after dark…
———–
Police face banlieue rabble running amok
——
…so all praise to the people who run this school, where students learn not just the three Rs but discipline and, most importantly, patriotism!
The kids, of all ethnicities and colours, clean the toilets, wear their uniforms proudly, and sing La Marsellaise. A more striking change from the usual 'banlieue youth' image is hard to imagine.
And Michelle herself shows admirable insight into what makes migrants a success in their adopted homelands. She was a child of immigrants to the USA and observes how singing the national anthem in class made her feel properly American.
Bravo!
Once she'd opined thus, she invited her tv audience to comment via twitter, or tweet, or one of those things I don't use, so I commend her now!
I hope endorsement on my conservative blog doesn't get her into trouble with her leftist bosses. I have often condemned DW's pinko slant…
…but am obliged to give credit where credit is due.
===========
Michelle's next segment was sad to watch but nevertheless well worth watching, a look at the plight of religious minority migrants in Germany, and the shameful indifference of Mama Stasi's minions to that plight.
We had Nesreen, a Yazidi lady who fled the ISIS rape-gang's evil caliphate, only to find herself housed in a 'refugee shelter' with – guess what – 'radical Islamists!' Christians and Yazidis living in refugee hostels are increasingly being victimized by radical Islamist refugees. Security guards often just look the other way. Aid groups are calling for separate housing for Christian, Yazidi and Muslim refugees.
——-
Inevitably, those primitives have made her life a misery. She tells of threats and the fear among women of even going to the toilet.
When her husband, housed in another shelter, came to see her, the pig-ignorant savage in the adjacent room began to holler and bang aggressively on the walls, because the visitor might see the pignoramus's wife unveiled!
---
—
What on earth is wrong with Germany that such obnoxious swine are not deported back here they belong.
In case anyone might say Nezreen was making this up, there was a German from the Noah's Ark charity, who confirmed the intolerable behaviour of the Dark Agers.
Despite repeated complaints and even attempted suicides, 'the authorities see no reason to intervene.'
http://www.dw.com/en/focus-on-europe-spotlight-on-people/av-19283404 http://www.dw.com/en/conflict-in-german-refugee-hostels/av-19283399
That link should let you see the whole of Michele's show and check I'm offering an accurate account. I hope you agree with my conclusions.
Nezreen should be re-housed with her husband, and replaced in the shariah shelter with Merkel and her rotten heartless lackeys, to experience at first hand the malignant bigots they have insanely imported.