As T. May Starts with a U-Turn, UKIP Confirmed As Britain's Only Hope!
It looks like Theresa May could be next Tory PM.
And she's kicked off her campaign with an act of betrayal, as could be expected of a Camoronette.
oooooooooooooooooooooooooooooooooooooooooo
——————————————–
Only a few months ago, she defined brilliantly all the excellent reasons why the UK should repudiate the robed rogues who interfere outrageously in British affairs via the European Convention on Human Rights.
——————–
You can read her admirable words on this link.
http://www.express.co.uk/news/uk/685158/Theresa-May-ditches-plans-Britain-out-European-Convention-Human-Rights-Tory
But now she's sold out, lock stock and barrel…
…. abandoning her 'principled' stand and echoing the grovel mentality of the man she would like to replace in Number 10, Old Cast-Iron himself.
As for Gove, I've no quarrel with his knife in back of Boris.
But when it comes to the greatest threat faced by Brits, and every other civilised country, the migrant menace, he's not to be trusted.
He showed his true colours when he said he 'shuddered' at UKIP's powerful poster, that photo of the 'asylum' horde stomping its arrogant way across Europe.
=================
——–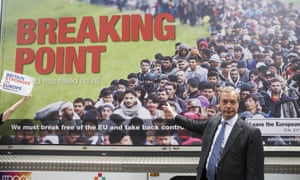 =================
If he'd said he was shuddering at the thought of that alien rabble approaching his country, okay.
But what dismayed him was the warning Nigel Farage had displayed, that Brussels must be stopped from bullying member states into accepted these unwanted undesirables.
The Conservative Party has a handful of true patriots still within its ranks. But it is beyond repair, witness the shuddering and surrendering alternatives for leadership..
Some in the media have been saying that UKIP has, by its success in getting the referendum held, has rendered itself obsolete.
Far from it.
A healthy patriot party is exactly what Brits need, to fight the rotten liberalism that characterises both May and Gove. .