Is Klutz Clooney Even More Hypocritical Than The Argie?
Who needs two houses?
I still manage a wry smile when I recall one of the first ladies I kept company with in Jakarta, a charming Chinese-ethnic widow who delighted in rousting me out of bed at dawn on Sundays, to drag me to her church, one of those involving much waving of arms etc.
……………………………………..
Our relationship did not blossom.
Perhaps it was my fault, for when she criticised my fondness for a beer or two, I reminded her that Jesus was quite well-known for having turned water into wine.
Then, when she told me that one must obey Holy Writ no matter what, I asked her about the young chap who had been told to give half his worldly wealth to the poor.
"You've got two houses, sayang. Give one of those to Jakarta's beggars."
She was appalled by my illogic.
"But only one of those houses is in Jakarta! The other's in Puncak!"
============
Puncak is a hilly district with a cooler climate, just a few score kliks from our fair city.
Our theological clash died away, as did any prospects for our relationship.
But this month that debate re-surfaced in my memory, as that rancid millionaire hypocrite, Klutz Clooney…
---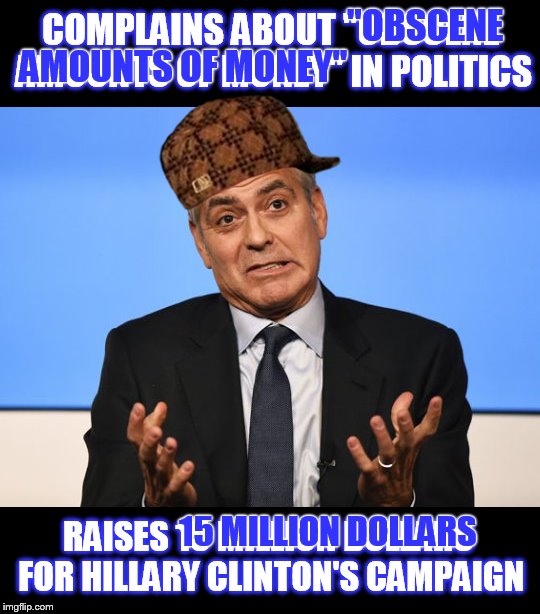 ——————
…a man who thinks we should embrace the crimmigrant tsunami and 'do more' for them, was reported to possess a  £7.5 million 18th-century Italian villa, with a fabulous view of Lake Como.
———————-
—————–
Now we may rest assured it's not the only roof beneath which Klutz and his shrill leftist wife lay their plutocratic heads. I'll bet they have at least a couple more, all large enough to accommodate scores, maybe hundreds, of 'migrants.'
My own little rented home is probably less than one twentieth the size of each of theirs.
So unless they are indeed the hypocrites I believe them to be, they will be down at Como Station even as I type this, wandering around among the several hundred African illegals squatting there, asking each and every one if they'd like to share a spacious room…
—
Once idyllic, Como is now infested
—
…or, if there are so many wannabe bludgers that they can't all squeeze into Casa  Clooney, if they'd like to shift their encampment to the lush gardens surrounding the luxurious villa.
As to those who choose to loiter by the rail way, the easier to plan illegal entry into Switzerland, well, of course George and Amal will be back down every day with gratis brunches, hopefully acceptable to the ingrate swine quoted in the Daily Mail who left a hostel because the free food wasn't acceptable!
http://www.dailymail.co.uk/news/article-3692844/The-posturing-actor-s-Italian-idyll-awash-migrants-neighbouring-nations-slam-shut-borders-tensions-rising-favour-unlimited-migration-Mr-Clooney.html
——-
Oh, and the Mail mentions that the Old Argie Ass, otherwise known as His Holiness, has awarded Klutz a medal or something similar, for his dedication to the crimmigrant cause.
——-
—-—
Francis too has a multiplicity of dwellings, and has taken a handful of 'refugees' into his vast and palatial complex in Rome.
But he still hasn't handed over his splendid 'summer residence,'  Castel Gandolfo (above) to the horde.
It lies empty half the year. Don't Let This Demented Old Alien Land in Lesbos! 
.
likely to 00 people had set up a makeshift camp at the local railway station, from where they hope to be able to slip through the Swiss border, which is a six-minute train ride up the track.
Read more: http://www.dailymail.co.uk/news/article-3692844/The-posturing-actor-s-Italian-idyll-awash-migrants-neighbouring-nations-slam-shut-borders-tensions-rising-favour-unlimited-migration-Mr-Clooney.html#ixzz4EdwJDL1y
Follow us: @MailOnline on Twitter | DailyMail on Facebook