Danke, Mama Stasi! Berliners Pay The Price!
I once spent a pre-Christmas holiday in Berlin, West Berlin as it was then, sampling the traditional mulled wine, Glühwein, just wandering agreeably around one Weihnachtsmarkt after another.
We were actually in the vicinity of that street in the news today.
—
Christmas market at the Kaiser Wilhelm Gedächtniskirche
=========
Everyone was happy and having fun.
Times have indeed changed.
———
'Massacre' at Berlin Christmas market
——-
I am listening to DW now and they say the German Government is being 'cautious' because such news is a 'political hot potato' and they 'do not want to stir up fear.' Also there's DW news-text saying the detained person 'might' be 'Afghan or Pakistani…'
Everyone knows who to blame. On 

5th December LAST year, Deutsche Welle reported that –
And HOW MANY are in detention?
Nothing like that number.
Salafists are without allegiance to Germany, or any country. Their loyalty is to supranational sectarianism.
EVERY SINGLE ENEMY ALIEN should be behind bars – pending deportation – to any cess-pool of their choice!
There have been hundreds who went to join ISIS and ALLOWED to return!
Who cares if they carry German passports – they are traitors and thus forfeit all rights.
——–
—–
Who's to blame for that?
But let's leave the latest horrible news for a minute and review another aspect of the migrant menace. 
—
Just 34,000 migrants out of the 1.2 million who have arrived in Germany in the past two years have managed to find a job…
Well, surprise, surprise.
And this is meant to be news?
Certainly, it's important in that unthinking people, who have not yet realised what Merkel has brought into Germany, may finally begin to grasp the essence of the problem.
=
=
But…it's like as if I were to write a blog-post to announce that I have so far failed to find a komodo dragon in my little Jakarta front yard.
I haven't found one!
Because…
A – I haven't been looking for one, and..
B – No reasonable person would expect me to.
These 'migrants' 'haven't  managed to find a job' because they know very well that Mama Stasi Merkel is plainly content, not only to keep splurging millions every month…
…
.
…next year alone roughly €10 billion ($ 11.3 billion) in extra spending for  migration-related costs. 
Germany Plans Balanced Budget in 2017 Despite Migration Costs
…billions over the years ahead, on crimmigrant largesse, full board and lodgings to all, whether they show gratitude or not…
….whether they show respect for German customs and culture or not…
….whether they obey German laws or not…
---
…but also, incredibly, to hand out 'pocket-money' to undesirable aliens!
When I was a kid, I got pocket-money – but that was contingent on helping out, doing my share of the chores!
—————–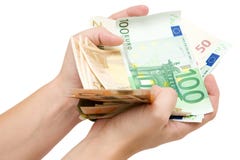 =============
Of COURSE they are not going to go out looking for honest work, when Merkel's hand-outs are there for the taking, with no corresponding requirement to lift a finger to make any constructive contribution.
They have declined voluntary jobs offered to them since arriving in the country and used the hospitality of the German Chancellor as an excuse, a town mayor said.
—
Mayor Pohlers
—
Bernd Pohlers said asylum seekers in the eastern town of Waldenburg, Saxony, were refusing to take on work as a way of counteracting their boredom.
---
Mayor Pohlers said: 'It was subsequently argued by these people that they are guests of Mrs Merkel and guests do not have to work.
---
OUT WITH THEM!
———
When will the German people take back their country from Mama Stasi Merkel…
…………..
——-
…this malignant erstwhile red gestapo flunkey?
,