Lost In France – Theresa May's Damn-Fool Partisan Prejudice!
On Tuesday, Ed Llewellyn told the foreign affairs committee in the UK parliament that "with respect to the National Front, we have a policy of not engaging, there is a longstanding policy."
————
—
'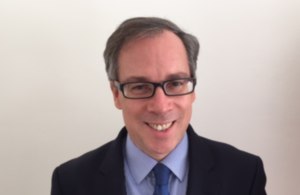 Llewellyn
—–
It would be nice to have a go at Her Britannic Majesty's Ambassador to France for this shamelessly partisan behaviour, but we can't, because he went on to make it clear he was under orders from Theresa May.
== 
"That is the policy, which has been the policy for many years," he added. He added that any change in policy towards the National Front would be a "matter for ministers."
http://www.thelocal.fr/20170111/uk-will-not-forge-links-with-french-far-right
Never mind that the FN leader, Marine Le Pen, is currently in FIRST place in presidential polls – she could well win – fingers crossed.
http://www.express.co.uk/news/world/752664/Marine-Le-Pen-leading-French-presidential-election-polls-Francois-Fillon-Emmanuel-Macron
——-
Marine
———-
But if Prime Minister May has authorised His Excellency to steer clear of French internal politics, okay, that might be wise.
But she has obviously NOT done any such thing…
—
—
…because the report goes on to confirm that the UK embassy in Paris would continue to forge links with other key figures in the French presidential election…http://www.thelocal.fr/20170111/uk-will-not-forge-links-with-french-far-right
"…obviously we have contacts with him and his team," said Our Man in Paris, of Monsieur Fillon, the so-called 'centre-right ' candidate.
And even though neither he, nor we, know who the Left candidate will be, the Embassy 'team' is in touch with people across the picture on the left."
Frankly, this is appalling.
———-
————-
For an allegedly Conservative UK  Government, it is worse than appalling. At whose behest is May waging this ideological vendetta on France's patriot party?
PS Good to see UKIP shares my view.   http://www.ukip.org/government_need_to_revisit_their_policy_of_non_engagement_towards_towards_le_pen