A Short Brexit Film Well Worth Watching!
Up early today, vital task to be accomplished as soon as possible – my aqua-dispenser has sprung a leak!
---
---
Here in Jakarta, few are bold enough to risk drinking tap-water.
So off to the shops, to get a new one.
It's a dank and rainy day out there, so, like Captain Oates, I may be some time.
====
==
However, first… 
====
Although spiked.com has many left-wingers in its ranks, they are of that rare breed of leftists, the honest sort. 
Now they have produced a very short but very effective film, which you may enjoy very much.
I append the details below.
Brexit and the Battle for Democracy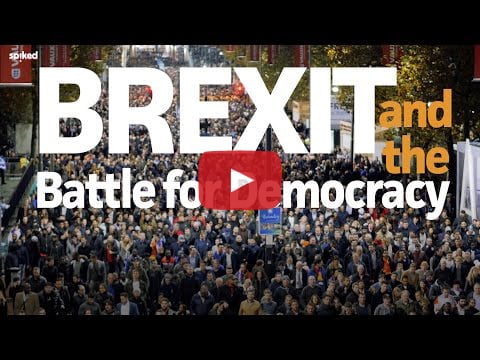 Brexit and the Battle for Democracy
Watch spiked's new film on the fight for democratic rights.
The Brexit vote was a blow for democracy, for the people against the establishment.
But the backlash against it, from lords to lawyers to MPs to CEOs, proved the fight is only just beginning. 
In our new 20-minute film, Paul Embery, Harsimrat Kaur, Tom Slater, Gisela Stuart and Bruno Waterfield relive the Glorious Referendum, reflect on the history of the struggle for suffrage, and discuss how we can make good on the democratic promise of 23 June. 
Watch and share!