Kicking Out The Grooming Pigs – Ten Years Hence?
Remember the Rochdale Scandal?
Good to read this latest headline…
Members of Rochdale grooming gang face deportation to Pakistan
…except that the story below it includes these damnable words about the court ruling.
…but it is only the first stage in what could be a protracted process.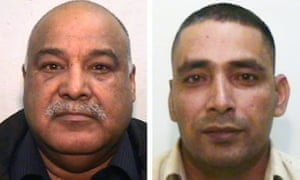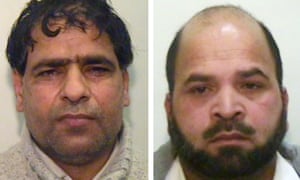 Four filthy pigs
What in God's Name are we to make of this –
 The decision on Thursday was the first step in what could be a drawn-out process, and the Home Office must fulfil a number of steps before the men can be lawfully deported. The four men can apply for permission to appeal against the judge's decision.grooming gang face deportation to Pakistan.
Few Brits have much faith in courts, and this healthy distrust is compounded by Theresa May's irresponsible U-turn on the issue of UK subservience to the robed clowns on the European Court.
——
—
True, one of them, that slimy old cur in the top left photo, has already tried and failed to  invoke  the men's rights as EU citizens and  claims concerning human rights laws
But there are lice aplenty in the legal profession who – no doubt at tax-payers' expense- will toil diligently with appeals on behalf of evil.
And it's hard not to recall the case of the scumbag Learco Chindamo, who murdered the blameless headmaster, what, six years ago?
His expulsion was thwarted by 'European human rights' law.
Chindano is still prowling British streets, unless (fingers crossed) he's since died – hopefully in agony!
Nor can we forget that other alien warthog, the unkempt pig Qatada..
———-
…who eventually WAS kicked out, but not after years and years and MILLIONS from the public purse were wasted.
Those cases were several years ago, and clearly nothing has been done to prevent what the report indicates will be a similar affront to justice.
What's the betting that this verdict will be a flash in the pan?
PS, before anyone comments, yes, of course they should have been stoned to death.