Oxford's College KGB? Informers Menace Free Speech!
                                                                                   oooooooo      
A sorry story from Oxford University, where dreams of glittering prizes seem to have been replaced by a kind of cultural marxist nightmare…
…slimy informers, authorised by college authorities to prowl the college greens, eaves-dropping on everyone from undergrads to distinguished dons.
Surely not, I hear you say!?!
When I was at university (not Oxford -I've only ever been there once, to address young student patriots during the Falklands War) any such police state tactics would have been unthinkable. My old Vice-Chancellor would have taken dirty delatores by the scruff of the neck and hurled them off the campus, into the gutter where totalitarian turds belong.
A tempora, a mores…
I am no great admirer of Michael Gove, as you can see by flicking back to June last year…
..but equally there's no reason to doubt his word when he tells of a Festive Season visit to his alma mater.
Gove is indeed an Oxford man, but he undermines an otherwise very useful revelation by not telling us in which one of the most academically distinguished Oxford colleges his experience occurred.  
Maybe it's his own, and he's ashamed to admit it?
However, those of you with more time to research the scandalous state of affairs he relates may be able to pinpoint the place where he was warned that he should be aware that the college had a diversity officer.
That accursed word immediately alerts us to the essence of the evil that currently afflicts Oxford. 'Diversity' has become not so much as word as a war-cry, invoked anywhere for any purpose, as in Hollywood.. .The Accidentally Racist Oscars – The Federalist…where it's in high demand at awards ceremonies to ensure that ethnic origin is of as much importance as talent in choosing winners.
I wondered why a warning was felt necessary. I presumed that the job of the diversity officer was to help ensure that this ancient foundation did not become the academic equivalent of a gated community.
Doubtful assertion!
Gove's been around the block often enough to suss out what gives these days in institutions of 'higher' (!) education, and not just in the UK…
–
..http://www.burlingtonfreepress.com/story/news/2017/03/02/middlebury-students-shout-down-controversial-author/
……….
…did you see that pack of braying asses at Middlebury College in America, ignoramuses out to stomp free speech? 
But never mind.
llllllllllllllllllllllllllllllllll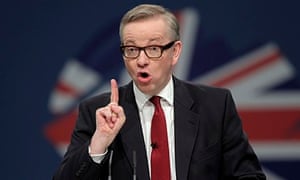 ……
The job of the diversity officer, who was a fellow of the college, was to be alive to any comments in informal conversation or formal teaching that might be thought to be capable of giving offence to third parties.
NB, not just in formal teaching situations, but 'INFORMAL CONVERSATIONS!'
Are we talking about modern Britain, or about Merkel's former comrades in the Stasi…
…………….
…………….
…or Stalin's USSR, where ordinary people had to watch what they said everywhere, except among their closest friends and families.
Gove explains.
So anything that seemed to stereotype, show disrespect towards minorities or create a climate in which an individual might feel their dignity infringed was to be recorded….
THE TIMES: Michael Gove – Silencing dissent will blight our universities
And if those spied on dare step out of line with the ruling ideology? 
…the culprit would be warned to desist from such provocative speech and, if they persisted, they would be disciplined.
=======
Logic tells us that if 'discipline' doesn't work, dismissal will be the next step, until the entire 'community of scholars' is coerced into conformity…
……………..
…..
…dissent eradicated by Oxford's Thought-Police.
…….
 'Diversity officers,' like 'diversity courses,' are a waste of space, a waste of money, a waste of time and a very real THREAT to all the freedoms for which Britannia once stood.