Fight-Back! Disrupt The Dog-Collared Disloyals!
Overcast outdoors today, when I surfaced late, so laptop duty till it brightened up.
And there was laundry to attend to.
=
=
This morning, while the washing rumbled around within the machine, the need for cleaning up America was suggested by an article on how 'faith-based communities' are aiding and abetting crimmigrants across the USA.
A typical example is reportedly the Episcopal Diocese of Los Angeles which has called its congregations to provide "material and pastoral support for those targeted by hate due to immigration status or some perceived status of difference."
---
==
None so blind, yeah?
The lawless to whom they thus pander to are targetted not by 'hate' but by authorised enforcement agencies. If the targets are without legal 'immigration status,' they should have no complaints when rounded up for removal.
===
===
 It ain't just L.A. – there are agitators with similar goals in many other cities too.
Bad enough that these 'dog-collared appeasement monkeys'  – as we've politely described them before now – are misusing churches to thwart the government's efforts to corral illegals…
=
=
…but now it seems the ratbags are roaming towns and cities, whenever they can respond to an enforcement action in progress, quite brazenly charging off to the targets' lairs, "claiming that home as a place of worship, as holy ground. We're saying ICE should not be conducting enforcement at that place."
That's from one of the leading leftists in Philly, a man we have mentioned previously, named Peter Pedemonti.
——-
Pedemonti looks exactly as you'd expect!
====
Does he miss Obama, that unspeakable man whose attitude to illegals' atrocities we have also looked at in the recent past.
=
'She Doesn't Look Like MY Daughters' – The Silence of the Swine Obama! 
Pinko Pete and his subversive gang  –  a group of some 70 members of a consortium of Philadelphia faith communities – have a hotline!
—-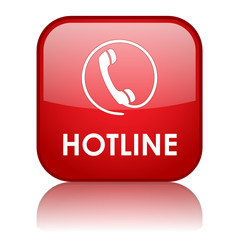 In case of a raid, call NSM's emergency hotline number: 267-333-9530.
==
If a crimmigrant is in danger of being apprehended, he (or she) merely needs to ring for rescue and Pete's pinko platoons can zoom off to obstruct justice. 
Yes, most of you will know about these dreadful people. I'm not going to do all the work – you can find your local equivalents' hotline numbers via Google, as I found that one above. 
So let's think about how responsible citizens can do their patriotic duty to thwart those who collaborate with crimmigrants. 
One key tactic in any sort of warfare is surely to adapt the enemy's strategies against that enemy.
=====
And make no mistake, outfits like Pinko Pete's are the enemy.
All of you have phones. Almost all of those are handphones (that's how we in Jakarta describe mobiles!)
As a fan of NCIS etc., I believe it's easy to obtain devices known as 'burner phones' – ideal for brief but effective contacts and, so I've learned, quite inexpensive.
——
Would it not be an agreeable pastime to practise unusual accents, rehearse with like minded friends, as if you were back in your high school dramatic club…
=
=
…and, using a street atlas to find convincing addresses, just ring up and sit back.
If you're having a boring day, take a stroll and watch whatever street theatre may be available fun.
====
Street Theater in Philadelphia?
---
===
PS Of course, the government can also make an immediate move to improve things.
Smarten up what we called –
the mush-noggin mentality evident at the relevant government agencies, ICE Immigration and Customs Enforcement and CBP Border Protection.
"Enforcement actions at or focused on sensitive locations such as schools, places of worship, and hospitals should generally be avoided," say guidelines.