Nice One, Norway! Erdolf's Targets DESERVE Asylum!
I remember, as a very young teen, reading Barry Goldwater's wise words, way back in 1964, when he urged that meaningful support be given to the oppressed peoples of East and Central Europe.
=
=
Recalling how the Allies had taken serious, concrete measures to help resistance movements in occupied countries during WW2, Goldwater proposed that similar resistance to Communist tyranny behind the Iron Curtain be given similar help…
——–
—
…printing presses, communications equipment, etc., as well as the means to fight, dropped from the air or otherwise supplied to all those anti-communists prepared to fight for their freedom.
=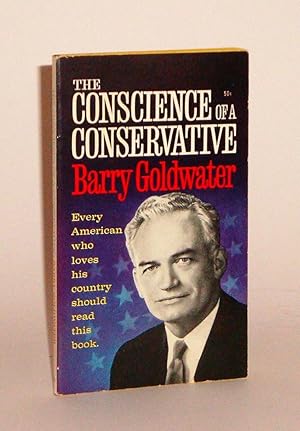 =
Those intelligent ideas were, if I recall correctly, included in his short but eloquent little book, The Conscience of a Conservative. 
They sprang to mind when I read that Norway has just extended asylum to people who actually merit asylum, and not, as with most of the alien rabble currently soaking up tax-payers' money in many Western countries, making a mockery of the concept. 
=
=
Turkish military personnel have ignored orders to return home following last year's attempted coup and have now been granted asylum in Norway, saying they fear torture should they return home.
=
=
Four officers, as well as a military attaché, have been given asylum after appealing for protection following the failed coup attempt on July 15th last year…
Good!
=
=
As far as it goes. 
But, as we have suggested before in the context of similar intended victims of Erdolf's animosity –Solidarity With REAL Asylum Seekers! Sod Off, Erdolf!   – this should only be the beginning of a much more ambitious operation to put Europe's Enemy in his place.
=
=
Erdolf has yet again this month shown how his commitment to the ( largely bogus ) crimmigrant control pact has always been hypocritical hogwash.
So what I'm suggesting is NOT simply some sort of moralising musing.
Neither Norway, nor America nor any other country should or could get into global crusades about regime change here, there and everywhere.
Undermining Erdogan is surely a strategic imperative for the nations that descend from historic Christendom.
If Erdolf's fist is the hand that turns the on-off tap on the 'migrant' hordes, a position of power handed to him by the machinations of the Berlin Bitch…Mama Stasi And Mark Rutte – Dirty, Devious and Dangerous! …it's not just the lands that once toiled in the cruel grip of the old Turkish Ottoman caliphate that face an existential threat.
…
…
The arrogant Ankara autocrat has demonstrated beyond a shadow of a doubt that he regards himself as the leader of a huge fifth column, in Germany, Austria and France, to name but three. 
He clearly calculates that the million-strong mob he pumped into Germany a year ago, topping up his already enormous entrenched forces…
 …has placed a dagger at the very heart of Europe…
=====
The Enemy at the Gate!
——
…and he is now reaching for further weaponry to plunge into the continent.
Erdolf must be stopped.
Kept out of Europe, kicked out of NATO, forced to negotiate with properly armed and equipped Kurdish freedom fighters…Kasihan Kobane! Erdogan…Echoes of Warsaw 1944? ….
Erdogan's Turkey must be properly relegated to the role of leper by civilised nations who value their heritage.
But then we've said this before…