UKIP – Carswell's Desertion An Opportunity To Expand
While I welcomed Douglas Carswell's courageous move to UKIP, and his principled readiness to put his new allegiance to a by-election vote…Good Morning, Britannia! Awake At Last!  …it seems to me that his latest move, out of UKIP, shows less courage and much less principle.
============
 

Carswell

——————————-
There's no sign that he's prepared to face his electorate this time, on his 'de-conversion.'But there's no method available to voters to force him to behave honourably.
So let's look at this development as an opportunity.
UKIP has long had a weirdo wing…
 …swivel-eyed fans of 'gay' marriage and shilly-shalliers who won't guarantee a referendum on capital punishment.
We even had a sensible councillor harassed by party HQ for speaking up against the iniquitous 'diversity' gestapo laws.
=
Donna Rachel Edmunds
…the party's official response to a local newspaper interview given by Donna Rachel Edmunds, one of Ukip's new councillors in Lewes, East Sussex, in which she argued — on perfectly sound libertarian principles — that businesses should be free to choose their customer base….Ukip's chairman Steve Crowther described this as 'beyond what is acceptable.'.  http://www.spectator.co.uk/columnists/james-delingpole/9225161/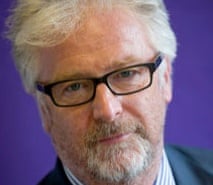 Crowther
………
—-
There's been too much crawling to enemy ideologies. 
Now, UKIP, Apologise and Invite Him Back! 
For Pity's Sake, UKIP, Stop Grovelling! 
=========
Now is the time to create a clear-cut alternative to the rotten liberalism which permeates the British political elite.
UKIP performed heroically during the Brexit campaign, but has long recognised that a single-issue platform will not resonate in routine parliamentary or local elections.
Carswell's exit should facilitate UKIP's resurgence as a true nationalist party, adhering to true conservative values. Such an ideology is the essence of the noble cause called populism, which, after all, means nothing if not –
POWER TO THE PEOPLE!