Imported From Somalia, Put Down In Melbourne – Good Work, Cops!
That Yacqub Kharye, shot dead in Melbourne in what Australian police has designated a terrorist incident, was a worthless piece of pig-sh-t.
=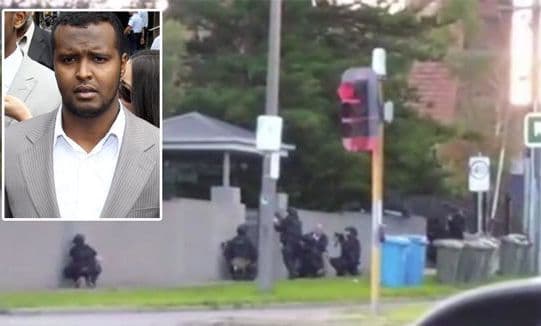 =
The cops who took him out deserve praise, and the dead Somali undesirable deserves not a single tear.
.
No need for me to relate Kharye's wretched record of evil-doing.
But an interesting question arises. This dirty rotten  rodent is said in the report to have gone back to Somalia, for nefarious purposes, one must conclude.
Now if Somalia had, since he left it years ago, become a model state, safe, civilised, secure, one might contemplate an eager return to where he came from. But as we know, it's probably worse now than ever.
So any nonsense about being a 'refugee' is just that.
Nonsense.
He should have been refused re-admission to Oz. He was obviously yet another 'desperate' phoney…
…

……
….exposed as absolutely Un-Australian!
Not to mention, why was he on parole, this week, and not in prison? Turnbull was on the news just now, reminding us of the swine's violent record, and asking that very question