The Third Turd – Italians Should Have Renditioned Zaghba!
Just waiting to see if the latest turd terrorist shot outside Notre Dame Cathedral in Paris is dead or alive.
Fingers crossed he's joined Butt and Co in hell, but we need to wait for updates.
=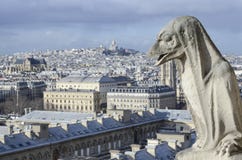 =
I know, I know, I usually call them pigs, but a bit of variety never hurts…
…….
=
…and deep down I know also that pigs are harmless enough animals who are infinitely superior to terrorist turds like those taken out in London this week.
So the third pig/turd/jihadist suspected of carrying out Saturday's deadly attack in central London was an Italian-Moroccan?
=
And he was intercepted at Bologna airport last year about to board a plane for Turkey, with the apparent intention of joining Islamic State militants fighting in Syria.
So he was off to join the ISIS rape-gang?
And arrested? Detained for how long? Put on trial?
All key questions.
 ==============
 Youssef Zaghba, Wannabe Rape-Gang Recruit
[[[[[[[[[[[[[[[[
Answer -despite the fact that the Italian cops found IS propaganda videos on his cellphone, they decided they didn't have enough to hold him.
And it gets weirder.
…being a holder of an Italian passport he was not liable for expulsion under the kind of administrative order Italy routinely uses against suspected Islamist militants from Morocco.
I'm not picking on Italy, because a lot of Western countries are just as cack-handed, but why were no steps taken to deprive the wannabe rapist of his Italian citizenship?
Big deal that he was born there. If my cat crawled into a kennel to give birth, would her litter be pups?
These Islamist vermin have NO right to claim rights to nationality if the nations concerned do not command their loyalty. By his intention to take up arms for an alien power, Zaghba should have forfeited any Italian rights.
As a fan of the sub-human ISIS caliphate, it might indeed be argued, why on Earth should he have any claim to 'human rights?'
=======
======
What's curious also is that although both British and Moroccan secret services were notified of Zaghba's status as a potential militant, inexplicably police in the UK have said Zaghba was "not a police or MI5 subject of interest"
Why the HELL not?
This is getting ridiculous. We know the rank-and-file British cops did a grand job the other, horrible night.
But while it's true the police are  hand-cuffed by the political establishment, which won't introduce overdue internment for Islamists, mangy swine (ooops, turds!) like that vile trio…
……..

…….
….and all the others known to cleave to supranational sectarian ideologies, SHOULD be forced to register as enemy aliens, and at least tagged with trackable devices.