Magnificent Minh Tu, Tasty Vietnam Dish, Still On The Model Menu!
I haven't tuned into Asia's Next Top Model this month, till last night, when I learned that the torrid twins from Indonesia were out of the running…
……
…..
…although their cute compatriot Clara is still a hopeful.
But the gal I spotted early on as a likely winner, Minh Tu, from Vietnam, carries on, relentlessly forging ahead, winning praise even from the harshest critics on the panel of judges.
ooooooo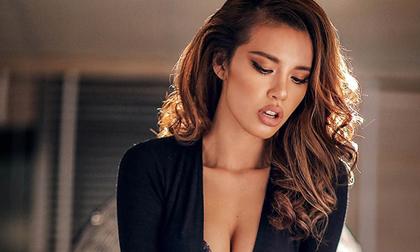 00
My sense of duty to the country I have lived in for years means I must offer encouragement to Clara.
But as you can see from the photo of Tu, she is a total knock-out, so I honestly don't see how she can be knocked out of the contest.
And the sad news, or non-news, is that Yu Tsai character, who may be a good photographer, but lacks the class to dress up smartly when he sits in judgment on these beauties, has still not located an effective razor.
=
The girls should club together to buy this a gift for Yu Tsai
=
If you want to grow a beard, good luck to you, but if your facial hair isn't up to it, best shave properly every morning before you go to work!