Turn Again, Theresa – Alien Court WILL 'Limit' Your 'Rights' Reform!
No Brits in their right minds would ever vote for Keir Starmer, the Labour politician -a 'staunch Remainer' candidate in London's Holborn seat, and more disturbingly a former Director of Public Prosecutions…
…..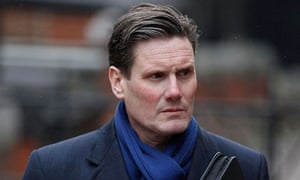 Starmer
———-
…who will probably win election in a constituency infested with people not in their right minds…

…….
…….

….but we need to pay careful attention to what he has just said, not least because in a poll of party members last week, almost half named Starmer as their candidate of choice to replace Jeremy Corbyn, should the current leader stand down…
.

………
…and we need also to pay attention to the Guardian, a purveyor of repulsive prejudices, but which nevertheless gives verifiable chapter and verse from the 'European Court of Human Rights…'
…….
…………
….which serves as enforcer for 'European Convention on Human Rights' statutes and has brazenly stated it can limit any action taken by any UK Government to fight the terror threat.
This line is also taken by Labour's Starmer.
Theresa's Tories have argued that they can shuck off the manacles imposed on national security by the rights-rat 'Convention,' simply by 'derogation' from its diktats as and when the Tories think fit.
NOT SO.
'…this can only be done by declaring a state of emergency and that derogations can only be made "to the extent strictly required by the exigencies of the situation…"
………
…..
Their fact-sheet also points out that no derogation is allowed from certain convention rights, including the rule of "no punishment without law" as well as bans on torture and inhuman or degrading treatment or punishment. The latter right may rule out deportation deals involving terror suspects with countries that May wishes to strike to speed up their removal from Britain..
.https://www.theguardian.com/uk-news/2017/jun/07/uk-would-have-to-declare-state-of-emergency-to-change-human-rights-laws
……..
So a pack of robed sticky-beaks can strike down Britain's sovereign rights (much more revered by decent people than all the 'human rights' hogwash we hear so much about!) to decide what action has to be taken to defend the realm, and when, and for how long!
And Mother Theresa has not denounced such an outrageous situation!
As indeed we noted a month ago!
=
—–
Mrs. May's election manifesto SPECIFICALLY rules out British withdrawal from this supranational busy-body outfit, until Brexit is finalised, a process which, at the rate we're moving, will be measured in years rather than months.
Maybe she will U-turn on her manifesto, as she has U-turned on so much else, but she certainly hasn't yet said so.
…….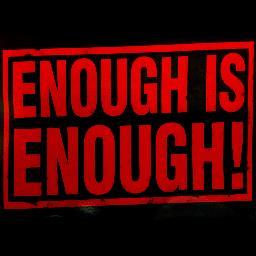 ….
She MUST call for not derogation, but REPUDIATION, of this vile charter, which has done so much damage to all the countries it bullies, not Britain alone. Dirty Danes Say Pedophilia's A 'Human Right? Fock Off! 
It is plainly essential that she clarify this before Brits wake up this morning and head to the polling booths to cast those vital votes.
.