Antifa Red Nazis Don True Colours – Just Watch 'Em!
Another example of the hated and intolerance spiralling all across America…
==
========
….and this time the Antifa louts/loutesses, whom we often describe as Red Nazis actually donned the very uniforms of their 1930s soul-mates, Hitler's NSDAP Brown-Shirts!
[[[[[[[[[[[[[[[[[[[[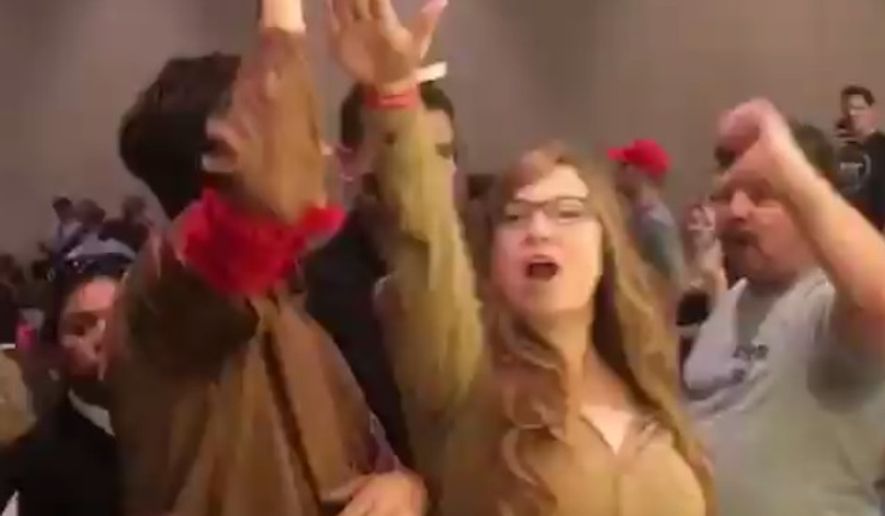 One can easily imagine her working in Mengele's labs.
=======
The occasion was a discussion in Pasadena, California, about "Censorship on Campus."
Eminent patriot Ann Coulter was on the panel, but before she could get in a word, two protestors dressed as Nazis started shouting her down in an effort to silence her.
========
000000.
That mouthy 'heiling' bint and her somewhat androgynous comrade certainly did their best to live up to the traditions of the totalitarian jack-boot ideology whose uniforms they wore.
The unpleasant-looking woman ( she rather reminded me of an overweight version of the moody teen Enid in The Walking Dead) and her companion were eventually removed.
But they are hardly the only Un-American louts and loutesses out to stomp free speech in the USA.