Australia – Guardian Gaystapo Gal Gives Gag Guarantee!
Imagine if a leader of a major party in YOUR country decided to challenge the PC elite that does its worst to suppress honest debate about multicult migration.
=
=
Suppose a man or woman with a fair chance of becoming head of government issued a clarion call for patriots to rise up and resist, to force the arrogant in-crowd to halt the alien influx of phoney 'refugees.'
=
=
"Now is the not the time to cower. It is not the time to hide. It's the time to stand up. To stand up for yourself. To stand up for your friends, your family, your loved ones. To honour those who fought before to enable us to be here. And to fight for those who fear speaking for themselves and those whose future we want better for ourselves.
"It's time to fight for the country we want to be"
An inspirational call to arms, right?
But it is the measure of Western decadence that the source of that fighting talk was not exhorting the too-long silent  – or silenced – majority to take a stand against the 'asylum' horde….

….to demand a referendum on repudiation of supranational conventions used as sticks to beat your own folk, by the UN and other sticky-beak agencies…
…and to reform laws that inhibit ostensibly sovereign nations from deporting  undesirable aliens en masse.
Instead, pathetically, Australia's Socialist Shorten was lauded by all the worst elements in the Commonwealth's public life and the lousy left media…
==
==
….for a speech OPPOSING the principle that Aussie voters deserve to have their say on homo-weddings.
And as an example of the lousy left, I give you – surprise, surprise! – The Guardian!
We won't be giving equal time to spurious arguments against marriage equality
In particular, a ghastly bat named Lenore Taylor …

…who more or less rules out any semblance of fair play in the media as the debate rattles along.
She kicks off with an assertion – "Should all adults have the right to marry the person they love?" –  which appears to indicate that incest is next on the Guardian agenda.
=
=
Then she runs through various arguments which may or may not feature in the weeks ahead and makes it very clear that she sees no reason for objective, impartial coverage of any case she doesn't deem acceptable!
And here's ANOTHER Guardian ghastly bat, named Katharine Murphy…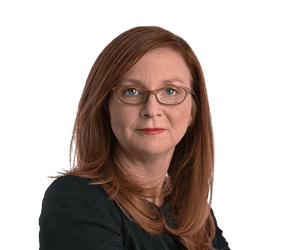 =====
'So-called Christians?'
Or has she been appointed as official theology guru, that she can declare ministers and congregations of churches  as heretical if they resist gaystapo attacks on the institution of marriage?
And what the heck's she rabbiting about?
'Deep Hurt?' Is she referring to the possible discomfort queers experience when engaged in mutual anal penetration?
This weird woman finds it abhorrent that a proper democratic debate is about to get going, with a democratic outcome, citizens making their choices known, via a ballot. She deplores this as a  public popularity contest, a gladiatorial battle where everyone will fight, and turn up the volume, and thunder and hector, and be outrageous, because that is the way of things.
It's called DEMOCRACY, STUPID!
But she just hates that idea.
As of Thursday afternoon, marriage equality became like an American presidential race. It became about getting the vote out. The only method of activation is the marshalling of armies.
Good!
May the ranks of decency prevail.