ANOTHER Petition? Via The GUARDIAN? What's Up?
The Kurds have earned our praise more than once and they are every bit as deserving of self-determination as any other people around the world.
………….
But that's one thing.
==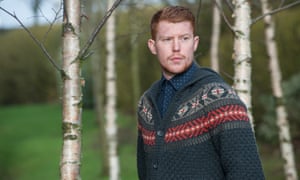 =
What's more important in the case of Joe Robinson, a young man from Lancashire, who's held in a Turk prison on 'terrorism' charges, is that his involvement in that region was limited to fighting the ISIS rape-gang's evil caliphate.
He served with he YPG, aka the People's Protection Units of Syrian Kurdistan (YPG) as a combat medic in 2015
He was no doubt unwise later to take a vacation with his fiancee in Erdogan's Turkey. Yet his heart seems always to have been in the right place, and I'd say he merits a spot of support..
Hence I offer you the online petition calling for Robinson's release  from the Guardian report on the situation, which makes miserable reading.
I recommend you read it all.
Then I hope you'll add your name to the call for his freedom.