In Ephialtes' UN Den, Donald Roars Like Leonidas!
I had hoped that President Trump would lay it on the line this week at the United Nations, and he didn't disappoint.
Under its previous Secretary General, the oily Ban Ki Mun, who as far as the crimmigrant crisis was concerned, was an appeasement acolyte per excellence…
==
…the UN was something of a bad joke, but now, under the aegis of Ephialtes aka Antonio Guterres, sometime President of the Socialist International, it's a clear and present danger to every major western country.
[[[[[[[[[[[[[
Readers who remember why we applied that name to the Portuguese pinko when he was head of the UNHCR will recall how I reminded you of the film '300', and…
.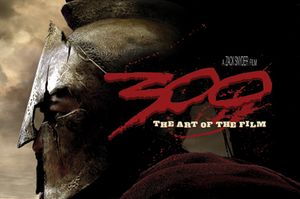 …the foul traitor who stabbed the Thermopylae heroes in the back. Ephialtes' consorting with the enemies of Europe back-fired. Greece rose en masse against barbarian hordes…
….are surely aware of the man's commitment to the horde of aliens seeking to gate-crash Europe..
Delivering a keynote speech in Stockholm, Antonio 

Guterres

, the UN high commissioner for refugees (UNHCR), told reporters that he wanted the EU to force its nations to more equitably handle a spike in asylum seekers. 
—–
Ephialtes

 the Traitor
—————————–
Migrant savages assault the Macedonian border
=
His bullying was no one-off!
UN High Commissioner for Refugees António Guterres spoke today with FYR Macedonia Foreign Minister Nikola Poposki about the situation, and received assurances that the border will not be closed in the future.  http://www.unhcr.org/news/press/2015/8/55d740e76/unhcr-voices-concern
…and his arrogant diktats on America's immigration policies have been just as offensive to American patriots.
=
=
..and let's not forget how Australia too has been targetted by the UNspeakables!
======
My only criticism of The Donald this week might be that he could have told the assembled overpaid UN delegates that they should clean up their act within a year or face a US withdrawal from the overweening talking-shop!
==
=
If only Canada had a few more politicians like that Larry Miller and lot less wasters like Justin Turdo, the Dominion too might take Trump's side and make North America a UN-Free Zone!