France24 Helps Guntram Wolff Smear AfD! WHO?
Guntram B. Wolff was on France24 today, 11.15am Jakarta time, lashing out as viciously as you'd expect of a former EUSSR apparatchik, enraged by the AfD.
=
=
At least twice he tried to smear the German patriots  as 'a Neo-Nazi party,' with no argument to justify this scandalous slur. There's nothing remotely 'nazi' about them.
In fact they want MORE democratic control over politicians, not less.
For the truth ( in English ) about AfD's programme, read it yourself, here…
He was especially vexed that some elements in Merkel's coalition, namely her sister-party, the Bavarian CSU, thought it might just make a wee bit of sense to listen to the electorate…
…………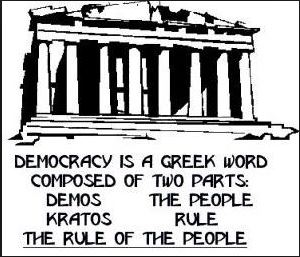 …………
….since a million voters had switched their support to the 'populists' who have overnight risen from no seats in the Bundestag to become the third largest party.
00000000000000000000
Wolff
=
Needless to say France 24 failed completely to play fair, nobody from the object of his abuse invited on board to refute this sometime Euro-Flunkey's smears.
Not an oversight on F24's part.
They are as bad as Deutsche Welle in their leftist prejudices…
…as was made clear by the failure of their 'interviewing' bint, who not once challenged the bigoted Wolff.
However, it seemed useful to check up on the powerful 'Breugel' outfit that he runs!
(BTW, this is stuff Breitbart should be doing – I have no staff, no resources and seek no donations – but I do my best! )
Guntram Wolff is the Director of Bruegel. His research focuses on the European economy and governance, on fiscal and monetary policy and global finance…http://bruegel.org/author/guntram-b-wolff/
He joined Bruegel from the European Commission, where he worked on the macroeconomics of the euro area and the reform of euro area governance. Prior to joining the Commission, he was coordinating the research team on fiscal policy at Deutsche Bundesbank. He also worked as an adviser to the International Monetary Fund.
SO?!?!
This Wolff is a serious, objective fellow, dedicated to research into 'European' issues without prejudice?
Didn't sound very much like that on France24 this sunny morning!
So I carried on digging.
======
=============
Turns out the British Government funds his 'think-tank!'
Theresa May's appeasement speech delivered in Florence, aimed at those EuroCommissars in Brussels, never mentioned this kind of largesse…
=

=.
….but then hers is not the only government up to its neck in splurging tax-payers' money to keep Wolff and a bunch of other Europhiliacs in a job.
Again, I wish Breitbart would do this research – my time and resources are very limited, but here are a few clues to get a proper investigation started.
SUBSCRIPTIONS – STATE MEMBERS 2,124,992.00 2,091,789.00
CATEGORY 1 99,609.00 66,406.00
CYPRUS 33,203.00 33,203.00
LUXEMBOURG 33,203.00 33,203.00
MALTA 33,203.00
CATEGORY 2 132,812.00 132,812.00
IRELAND 66,406.00 66,406.00
SLOVAKIA 66,406.00 66,406.00
CATEGORY 3 498,045.00 498,045.00
AUSTRIA 99,609.00 99,609.00
DENMARK 99,609.00 99,609.00
FINLAND 99,609.00 99,609.00
HUNGARY 99,609.00 99,609.00
SWEDEN 99,609.00 99,609.00
CATEGORY 4 398,436.00 398,436.00
BELGIUM 132,812.00 132,812.00
NETHERLANDS 132,812.00 132,812.00
POLAND 132,812.00 132,812.00
CATEGORY 5 996,090.00 996,090.00
FRANCE 199,218.00 199,218.00
GERMANY 199,218.00 199,218.00
ITALY 199,218.00 199,218.00
SPAIN 199,218.00 199,218.00
UNITED KINGDOM 199,218.00 199,218.00
Bruegel says, of course, that a diversified funding base helps to buttress Bruegel's independence.
Yet one minister in one of those generous governments said it very clearly
… Bruegel's independent analyses and ideas are more than ever in need today, in order to strengthen the  European project.
— Michel Sapin,
French Minister of Finance
===
STUFF THE EUROPEAN PROJECT!
If you are a share-holder in any of these companies listed below, moreover, you might want to ask when, if ever, you were consulted about their involvement in this Breugel outfit.
BBVA
BlackRock
Deutsche Bank
Deutsche Telekom
ENEL
Euronext
Generali
Goldman Sachs
Google
HSBC
Huawei
Iberdrola
ING
MasterCard
MetLife
Microsoft
Moody's
Moore Capital
Morgan Stanley
Novartis
Pfizer
Qualcomm
Schroders
Shell
Société Générale
Standard & Poor's
Telefónica
IIES (Toyota Group)
Tudor Investment Corp.
UniCredit Group
A
REVENUE
SUBSCRIPTIONS – STATE MEMBERS 2,124,992.00 2,091,789.00
SUBSCRIPTIONS – CORPORATE MEMBERS 1,556,251.00 1,416,667.00
SUBSCRIPTIONS – INSTITUTIONAL MEMBERS 360,417.00 350,000.00
(
SUBSCRIPTIONS – CORPORATE MEMBERS 1,556,251.00 1,416,667.00
BBVA 50,000.00 50,000.00
BLACK ROCK Joined 2015 12,500.00 0
DEUTSCHE BANK 50,000.00 50,000.00
DEUTSCHE TELEKOM 50,000.00 50,000.00
EBAY Left 2014 0 50,000.00
EDF 50,000.00 50,000.00
ENEL Joined 2015 35,417.00 0
EURONEXT 50,000.00 50,000.00
GENERALI Joined 2014 50,000.00 25,000.00
GOLDMAN SACHS 50,000.00 50,000.00
GOOGLE 50,000.00 50,000.00
HSBC Joined 2014 50,000.00 4,167.00
HUAWEI Joined 2015 41,667.00 0
IBERDROLA Joined 2015 29,167.00 0
IIES (TOYOTA GROUP) 50,000.00 50,000.00
ING Joined 2015 37,500.00 0
MASTERCARD Left 2015 25,000.00 50,000.00
MCEM [MOORE CAPITAL) 50,000.00 50,000.00
METLIFE 50,000.00 50,000.00
MICROSOFT Joined 2014 50,000.00 25,000.00
MOODY'S Joined 2013 50,000.00 50,000.00
MORGAN STANLEY Joined 2013 50,000.00 50,000.00
NOVARTIS 50,000.00 50,000.00
PFIZER 50,000.00 50,000.00
PRUDENTIAL Joined 2014 50,000.00 41,667.00
QUALCOMM 50,000.00 50,000.00
SAMSUNG Left 2014 25,000.00 50,000.00
SCHRÖDERS 50,000.00 50,000.00
SHELL 50,000.00 50,000.00
100
SOCIÉTÉ GÉNÉRALE Joined 2014 50,000.00 37,500.00
SOLVAY Left 2014 0 33,333.00
STANDARD & POOR'S Joined 2013 50,000.00 50,000.00
STANDARD CHARTERED 50,000.00 50,000.00
TELEFONICA 50,000.00 50,000.00
TUDOR FUNDS 50,000.00 50,000.00
UNICREDIT 50,000.00 50,000.00
SUBSCRIPTIONS – INSTITUTIONAL MEMBERS 360,417.00 350,000.00
BANCA D'ITALIA Joined 2015 10,417.00
BANK OF ENGL AND 25,000.00 25,000.00
BANQUE CENTRALE DU LUXEMBOURG 25,000.00 25,000.00
BANQUE DE FRANCE 25,000.00 25,000.00
CAISSE DES DÉPÔTS 50,000.00 50,000.00
DANMARKS NATIONALBANK 25,000.00 25,000.00
EUROPEAN INVESTMENT BANK 50,000.00 50,000.00
EUROPEAN BANK FOR RECONSTRUCTION AND DEVELOPMENT 50,000.00 50,000.00
FUNDACION ICO 50,000.00 50,000.00
NARODOWY BANK POLSKI 25,000.00 25,000.00
SVERIGES RIKSBANK 25,000.00 25,000.00
INCOME FOR RESEARCH ACTIVITIES FROM PRIVATE ORGANISATIONS 118,447.26 46,628.87
ASIA-EUROPE FOUNDATION (CONTRIBUTION TO THE AEEF CONFERENCE) 18,262.01
ASIAN DEVELOPMENT BANK (COMPARITIVE STUDIES, FOUR PAPERS) 41,400.00
BERTELSMANN STIFTUNG (CONTRIBUTION TO THE AEEF CONFERENCES) 29,899.88 6,240.50
CEPII/CLUB DU CEPII (CONTRIBUTION TO AEEF CONFERENCES) 2,383.13 18,231.01
CPB NETHERLANDS (JOINT EXPENSES FOR EVENT) 1,154.18
EDAM, TURKEY (JOINT EXPENSES FOR EVENT) 11,000.00
KOBE UNIVERSITY (JOINT EXPENSES FOR EVENT) 2,003.18
THE JAPAN FOUNDATION (EXPENSES FOR JOINT EVENT) 5,992.82
TOSHIBA INTERNATIONAL FOUNDATION (EXPENSES FOR JOINT EVENT) 7,058.03 8,000.00
US MISSION (EXPENSES FOR JOINT EVENTS) 13,451.39
HONORARIA, FOR CONFERENCES, WRITTEN PIECES ETC. 44,806.88 2,088.00
BAYME VBM 19,137.00
BEIJING BAOA YAZHUANG CULTURAL MEDIA HOUSE 456.80
BROOKINGS INSTITUTE (TT PROJECT) 885.60
CENTAR ZA DRUS ISTRAZIVAN 750.00
CIRAC 500.00
FAES BELGRADE 500.00
FRIEDRICH EBERT STIFTUNG 1,000.00
FRIEDRICH NAUMANN STIFTUNG 150.00
FUNDACION DE ESTUDIOS FINANCIEROS 1,000.00
GROUPE BPCE 15,000.0
INTERNATIONAL MONETARY FUND 913.47
KOREA CAPITAL MARKETS INSTITUTE 1,040.00
NORGES BANK 4,000.00
PROJECT SYNDICATE 264.01
RIETI TOKYO 1,250.00
WANG YIXUAN 48.00