Bravo, Jakarta's Djarot! Why Can't Councillors Use Buses!
What a pity Governor Djarot will soon be replaced by a man whose fans include the white-shirt vigilante gang, the self-styled "Islam Defenders' Front" aka FPI!
But Djarot is only there because his predecessor, the honourable Ahok, was clapped in jail, to worldwide dismay, for the bizarre 'crime' of 'blasphemy.'
But in the few brief months Ahok's deputy has been running Jakarta, he has done a pretty fair job…
…though I suppose some will be eager to see him out of City Hall, so the new regime can get to work on such inspirational schemes as the promoting of 'shariah tourism.'
Meanwhile, let's applaud the news , yesterday…
=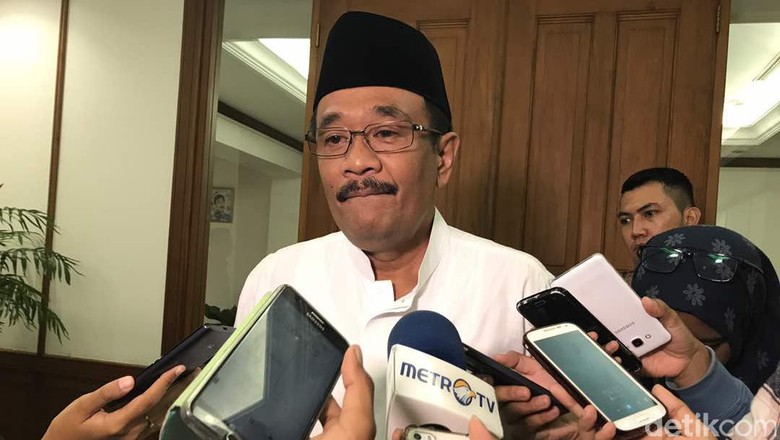 Djarot tells councillors to return cars
Jakarta Governor Djarot Saiful Hidayat has told all city councillors to return their official cars before demanding their transportation allowances.
"All the 101 official cars should be returned, then we can compensate for them with a transportation allowance. Otherwise, we'll not disburse the allowance…" 
http://www.thejakartapost.com/news/2017/10/02/djarot-tells-councillors-to-return-cars.html
We're not talking old jalopies here.
Another local report describes the vehicles as 'luxury cars…'
The Jakarta Post explains that the ever-diligent councillors have the right to a transportation allowance, rather than a car, to assist them in carrying out their duties.
Unfortunately, many have yet to return the Toyota Corolla Altis cars provided to them.
Not being a car-nut, I had no idea what a Toyota Corolla Altis might be like, so I made the effort to find out. 
Not bad, huh?
I guess if I possessed such a splendid vehicle, I too would be slow to give it up, but since these councillors do NOT possess the cars, only have the use of them, they have no right whatsoever to hang onto them when ordered to hand them back!
I wonder how many Jakarta citizens who, like me, go to and fro by public transport, would prefer to see their elected 'representatives' do the same.
Indeed, judging from the big ads around Jakarta…
…
…
…urging us all to reduce traffic jams by using public omnibuses, the councillors ought to lead by example.
Give 'em a bus pass!
They can flash it as they board and go about their duties for free!
=
TransJakarta Bus
=
Likely, if forced to use buses, they'd opt for the modern and usually very clean, although often very crowded, TransJakarta vehicles…
'
…….
But what a joy it would be to see them travelling on the good old kopajas!