Facebook's Sinister Silence On NAFRI 'Outsourcing!'
I occasionally lament my lack of reporting resources. One does one's best combing a wide section of the media to harvest reasons to be indignant…
…along with passing on bizarre novelty news about nincompoop PC behaviour, like that of the uptight Aborigine this week…Please Be 'Offended' – And Vote In This Poll! ….but compared to Breitbart, for instance, we have little in the way of budget or staff (well, none, to be frank!) to carry out real investigative journalism.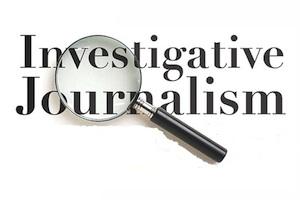 Gatestone is another excellent example of a thorough and reliable site, and what I got from them yesterday was well worth reading from top to bottom.
It's all about Facebook, anti-social media par excellence, founded and run by a far-left intolerant, a man who would, it's said, love to succeed his hero Obama as President of the United States.
=====
However, the little pinko creep seems to be a bit short on the 'transparency' which the Left usually likes to rave on about – one of the touchy subjects Zuckerberg won't tell us the truth about is the number of NAFRIs on his payroll  and whether they are vetted for jihadist sympathies.
What's a NAFRI?
.
—
It's something of an open secret that his billion dollar business farms out ('outsourcing' is the trendy word)  a lot of its 'moderation,' aka censorship, tasks to North Africa.
And we know what kind of creatures inhabit in North Africa, in large numbers.
————
Ding Dong Merrily – Truck Schwein Shot Dead!
————-
Gatestone gives shocking examples of Facebook 'moderation' jihad, honest posts, including by honest Muslims, targetted by Zuckerberg's sectarian geekstapo.
=
==
Some are simply shut down altogether, as was I, when Facebook deemed inappropriate my effort to spread the news, with photos, of the Cikeusik Pogrom here in Indonesia.
===============
Please do read the full report…   https://www.gatestoneinstitute.org/11109/france-islamists-facebook …and take careful note of the refusal by Obama's ideological catamite to own up on his outsourcing to places where so many enemies of civilisation are known to prowl.