Wear A Remembrance Poppy, Face Intimidation?
It's one of the few days in the year when I wish I was back in The Old Country, because, although there IS a Remembrance Day ceremony here in Jakarta…
=======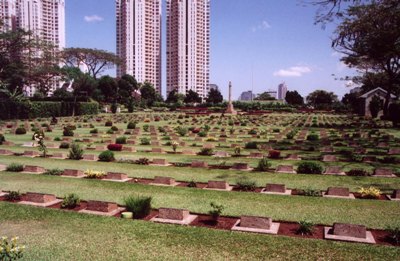 Commonwealth War Graves, Jakarta
=======
…its details are kept under wraps for security reasons.
It's not even held at the correct time, 11am, because some poor old trout sometime in the past keeled over due to the hot sunshine!
Or so I have been told.
So one simply has to be content with contemplation, wherever one happens to be.
=
=
But it's bad news from the UK, where lack of poppies on millennial lapels is NOT all down to the degeneracy evident among some young 'British' people.
Breitbart covered a survey which showed a significant minority of 'youth' hostile to poppies.
Infected, no doubt, by sleazy leftist teachers in their school and college class-rooms…

=
'British' degenerates
=
To be fair, degenerate Europhiliacs are to be found in all generations.
Heseltine may consider voting for Jeremy Corbyn in the next General Election to stop Brexit from happening
=
=
But the most disturbing aspect of the survey came quite far down the Breitbart page, viz.
A further one in 20 parents said they would not want their children to sport a poppy, as it could attract negative attention from people who object to the remembrance of Britain's war dead. http://www.breitbart.com/london/2017/11/02/third-young-reject-poppy-appeal/
That is just sickening.
We know there are scum in Britain, who should NOT be in Britain…
….
London – satanic vermin desecrate Remembrance ceremony
….
…who display their vile sectarian hatred even at the most sacred moments.
……
…………
Any such person who defiles Remembrance should be locked up and then expelled to whatever far-away cess-pool may welcome their primitive evil.
But anyone, of ANY origin, found to be engaging in intimidation against patriots wearing poppies, deserves worse than mere deportation.
=
===
Why not have them flogged, tarred and feathered, and then put away, with hard labour, for ten years?
Any better ideas?