Boycott HSBC – Defy The Fatwa Banksters!
So some French bank has shut down Marine Le Pen's account?
=
That's for French patriots to deal with.
But how dare HSBC close Marine's account? Under whose orders are the banksters acting?
"Financial oligarchs are trying to stifle the opposition and interfere in the course of French democracy," says the lady who won millions of votes this year.
She calls this hostile manoeuvre a 'banking fatwa.'
======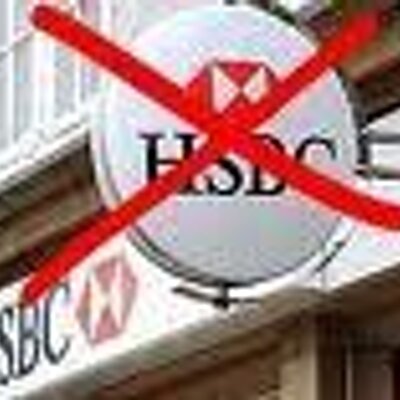 ==
If there were any honourable explanation for the banksters' action, they'd have come clean and told us.
Marine is incidentally not by ay means the only victim of HSBC's arbitrary shut-down shenanigans.
HSBC has been criticised for closing the accounts of small business customers and charities. In September, small businesses in the UK – ranging from an avocado importer to marketing and design companies – complained their accounts had been shut by the bank without notice
But her case is certainly the most sinister.
The ONLY proper response is a massive boycott campaign.
But first inundate them with short sharp summaries of why you loathe this nasty, cowardly action.
The banks have not made public their reasons for closing the Front National and Le Pen accounts.
If YOU have an HSBC account, send the swine a message! Back down, reinstate Marine's account within 7 days, or the uppity ratbags will lose YOUR account too.