Like The FrankenGroper Poster? Help The Artist!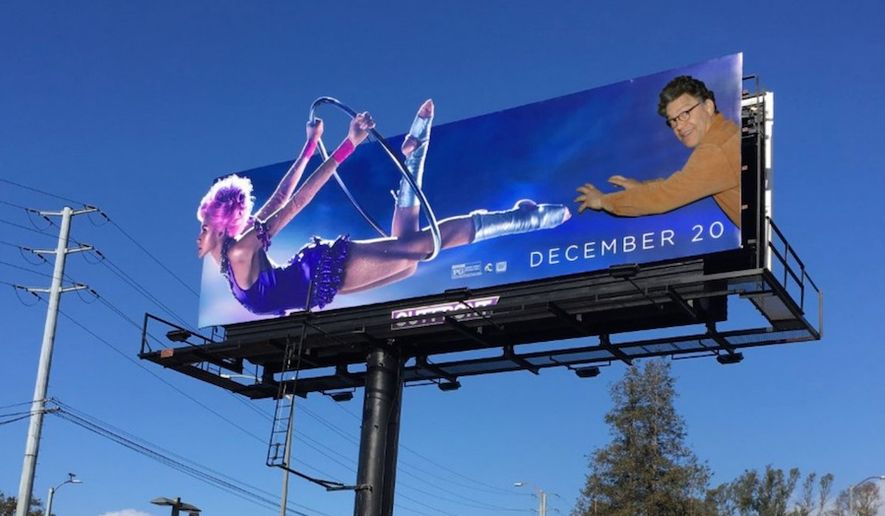 —
Never much cared for the far-left senator but Al Franken's pathetic weaselling around the accusations by numerous women has incurred cross-party contempt.
======
==
I thought at first he was going to man up but he turned out to be a jelly-fish.
Now this delightful billboard, at the top of our page, has appeared, and the artist, named Sabo, is $1000 out of pocket, according to the WT.
Sabo has appealed for help.
 I OBVIOUSLY CAN'T CROWD FUND THESE PROJECTS SO DONATIONS VIA MY MAIN SITE AT  –   http://www.unsavoryagents.com 
ARE MUCH APPRECIATED. THANK YOU VERY MUCH.
So if you like his art, dip into your pockets!