Hee-Haw…Toronto's PC Asses Ban The Word 'Chief!'
=
Ooops! Wrong 'ass' pic!
Trying again!
======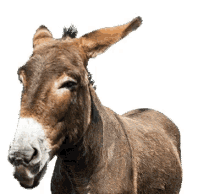 ==
Aaah…hee-haw!
A much more appropriate representation of  TDSB!
====
=
This immense advance in pinko irrationality is undertaken, so we read, despite the fact that no Indigenous people have requested such changes be made.
https://www.thecollegefix.com/post/37859/
So no more shameful job titles such as chief financial officer and chief academic officer  in the TDSB!
I haven't been in Canada for years and years, so have no idea if Toronto Police – themselves no strangers to pinko pukery..

Toronto

's Keystone KGB – Infested With Undesirables?     
….still use such an outrageously racist word, although they certainly did till recently…
| | | |
| --- | --- | --- |
| | | |
| | Chief of Police | Deputy Chief of Police |
======
… but clearly, if so, that will have to go too.
One must also hope the RCN does not still use the distinguished term 'Chief Petty Officer!'
====
You'll need to read the whole hogwash saga to appreciate just how brain-dead the 'debate' – never mind the outcome – must have been
Schools once upon a time were kept busy enough getting the Three 'R's into young heads.
Where did it all go wrong?