Loondon Calling- Bing Facing Posthumous Witch-Hunt?

===
Tempted though I am to skip the imbecility of those University College London gnat-brained undergrads and alumni who got their pinko knickers in a twist over the invocation of the long-dead Bing Crosby's greatest hit 'White Christmas….
=========
…and the yellow-bellied skunks who run the college, who kow-towed to the clowns with a slack-jawed 'apology…'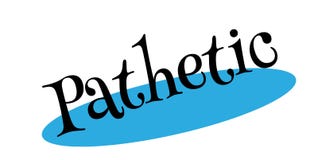 …I really can't ignore it, mainly because the Evening Standard surely got it wrong when they reported that UCL was 'forced to apologise.
HOGWASH!
===
Nobody 'FORCED' UCL to apologise!
Question – What possible means of coercion do the 'offended' asses possess, that they might 'force' those who run the college to bow to their sad little displays of pique?
Answer? NONE!
Except maybe to return degrees and diplomas they inexplicably received from UCL, requests that should be readily agreed, removal of cretins' names from the roll of graduates surely a boon to UCL's presently battered reputation!
Universities tell their student what's what.
Students either accept what's what or find somewhere else to study.
====
Immature brats do NOT get to run the kindergarten.
=====
Given English winter weather, there's nothing remotely offensive about this first tweet….

 …but the second?
It disgraces the college, grovelling to chip-on-the-shoulder shrills with too little useful work to do, like some jerk named Aman Thakar who had yelped back at his alma mater:
"This UCL Alumni is not dreaming of a white campus, thanks."
==
===
An alumnus, please note, not a student, so theoretically educated to a high level, yet as quick to tantrum as an ill-disciplined tot.
Nor was Thakar the only such whiner.
00000

A proper response would be to tell race-obsessed freakos to get a life!
But not in the loony lissom groves of UCL!
=
The university tweeted an apology, saying that it chose its words "very poorly" and that it was "sorry" for the tweet.
Change of management required – find personnel with backbones, to replace the incumbent pusillanimous creeps!
Thanks be, there are still pockets of resistance to PC pukery in the UK.
Many people said the university was bowing to political correctness and the tweet was not offensive.
 "Comment section is practically a blizzard of people choosing to be offended by an innocent tweet. Why apologise?"
"What? Are you mad? Who has managed to convince you that they were offended? It cannot be true."
"You guys know they're talking about SNOW right? Good grief."
 "Oh Lord! What cry babies complained about this? Perfectly clear what you meant! People are getting lost in this PC culture!"
But I have to wonder.
Will Bing's song now be blacklisted by the far-left management of the BBC?
=
 ?
……………..
And having asked that, will the word 'blacklisting,' with its negative overtones, itself be subject to revisionism?
PS Ban Bing is a city in Thailand!