Micronesia In Line For Enormous Economic Boom?
I'd certainly hope so.
If all the millions that America has flushed down the UN drain over the years…
….plus the billions wasted on primitive beggar-states like Pakistan, which are enemies of basic freedoms…
=
…were taken away from the ingrates who voted against the Jerusalem motion and donated instead to loyal allies…
…………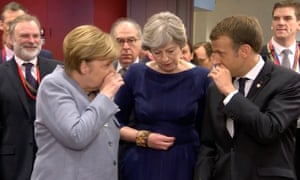 ( Loyal allies? A category that must now be seen to exclude May, Merkel and Macron too, since their representatives also pandered to the rabble)
………….
…e.g. to the nine lands which cast their ballots against the arrogant resolution, viz.
=
=
Micronesia, Nauru, Palau, Marshall Islands, Guatemala, Togo and Honduras.
=
=
..then those loyal little countries could do a LOT for their people.
It's about time the rabble – aka the United Nations General Assembly, and the over-paid bureaucrats crawling around the UNHQ in New York City…
=
…were given a short sharp reminder that it's the American tax-payer who provides them with their lavish life-style.