A VAMPIRE? EuroNews Exposes Boris Johnson!
EuroNews – which I oft refer to as EuroPravda, for good reason….
…is not a reliable source of impartial reporting, but today's news therein is utterly shocking.
=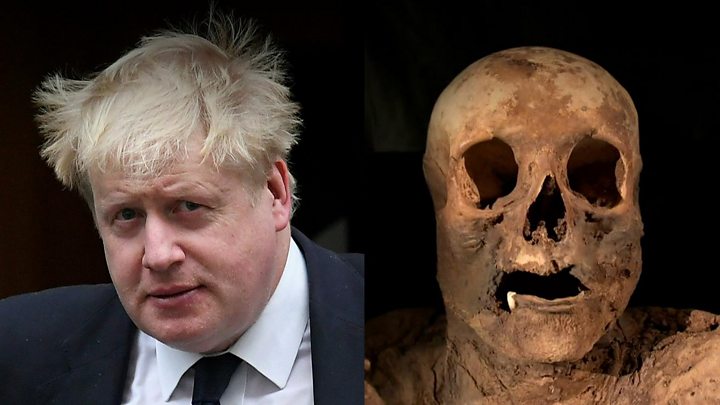 =
One of Boris Johnson's "DESCENDANTS" was alive in the sixteenth century!
No kidding!
A decades-old mystery about a centuries-old mummified body has finally been solved by scientists in Switzerland. DNA testing on the body's big toe uncovered that the female remains belong to none other than a long-dead descendant of UK Foreign Minister, Boris Johnson. 
Other media contradict this revelation, suggesting that the mummy dates from the 18th century and that it was Boris's ancestor, rather than descendant!
But one has doubts.
That East European given name, Boris, and that wild hair…?
If EuroNews is correct, the only explanation is that HM's Secretary of State for Foreign Affairs is vastly more experienced than anyone has given him credit for, and that, since only vampires live for hundreds of years…
=
….his presence in Theresa's Cabinet is entirely appropriate!.
Alternatively, it could just be that the editors of EuroNews command of English is as suspect as is their commitment to respectable objective journalism!