Why Debate Fate Of ISIS Rape-Gang 'Brits?' Just Kill Them!
 One of two British Islamic State (IS) militants known for their role in the torture and killings of Western hostages in Syria was aiming to reach Turkey when he was captured by Kurdish-led forces last month...
Doesn't surprise many of us, although Islamist Erdolf denies everything, of course.
But more importantly, at least in the short term, is the damfool debate about what to do with the ISIS rape-gang scum.
=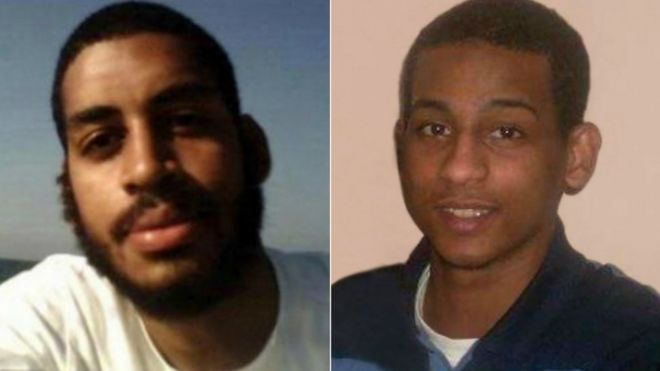 jihadist swine Alexanda Kotey, 34, and El Shafee Elsheikh, 29
=
Apparently America doesn't want to take them back there, President Trump perhaps unwilling to risk one of the numerous Un-American judges in the USA turning them loose.
They are in no sense 'British,' as the BBC insists on calling the brace of bigots –http://www.bbc.com/news/world-middle-east-42995027   – having repudiated their allegiance by joining the evil caliphate forces, and there are even reports the pair may have had their UK citizenship stripped from them using powers available to the Home Office.
If so, no question of them getting back into the United Kingdom. 
=
0000000000
Just as well, because shariah fan Theresa May doesn't show much sign of giving them what they deserve.
ooooooooooo
000000000
Best idea?
Put them to death!
If the Western Allies don't have the cojones to pull the trigger themselves, then let the splendid Kurds do the job!