Brain-Wash Britain – 'Re-Education!' Order For Labour MP!
 Remember Vietnam, after America's Enemy Within media and the mangy college creeps subverted the war and let the Reds take power.
Re-Education camps sprang up, where decent Vietnamese were consigned for indoctrination by the marxist victors.
Similar facilities now exist in the UK, and although there may be no barbed wire or gun-toting guards, there's no moral difference between the cruel camps in South East Asia…
=
=
But even that's not enough for some of the fanatics in the separatist SNP regime in Edinburgh, who want Mr. Gaffney drummed out of politics altogether, even though he's issued a grovelling apology for his great ideological sin!

Here's an obnoxious example of the intolerance that characterises the SNP, and Scotland, and the UK, these days.
====
"This is utterly awful. A simple apology and diversity training does not cut it. In fact, it is a slap in the face to suggest this absolves him," Yousaf said. "At very least he should be suspended from the party and whip withdrawn."
==
Here's the guilty man!
=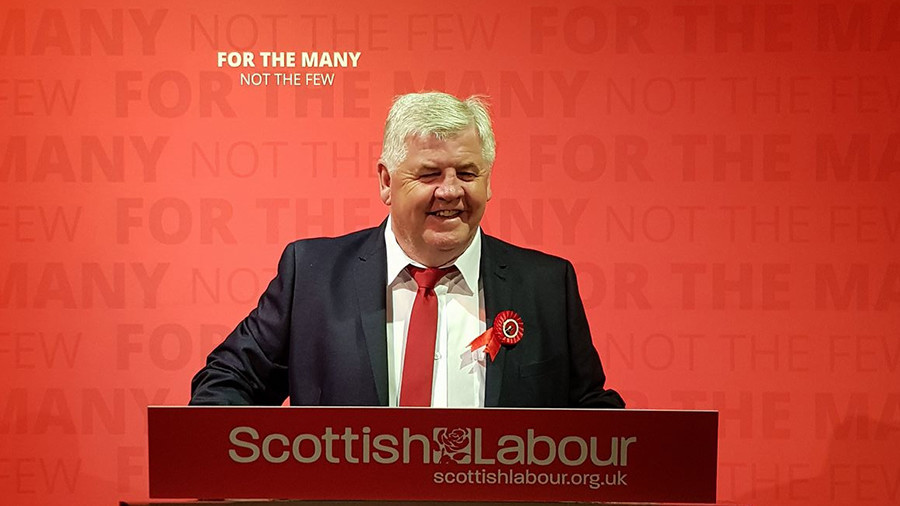 Oh!
So poor old Gaffney didn't call for ethnic cleansing or urge that queers be thrown, ISIS-style, from roof-tops?
He simply told the truth about the character of Scotland's national bard…
…who indeed was far from bent! He was, if anything, hyper-normal, chasing women every time he got the chance – dashed fine chap, that Burns!
And Hapless Hugh dared describe Chinese take-aways in the same way almost all Scots describe them. Scots do not hate, or even dislike, Chinese food or Chinese people. It's slang, not a slur!
Alas, he chose the wrong venue to talk like a normal Scotsman!
….the MP for Coatbridge, Chryston and Bellshill, apologized for comments he made at a Scottish Labour Students' Burns Supper, held at Edinburgh University

 MILLENNIALS!
…the MP shocked the Labour students when he delivered a self-penned poem in which he joked that Burns, Scotland's national poet, was not "bent."
If he should be tormented for anything, it ought to be his far-from-erudite poetry.
Riding his horse into the night. Passing the cemetery he gets a fright. He nearly done a s**te."
Ya gotta laugh!
=
Gaffney MP has been reprimanded for using inappropriate and offensive language. He has apologised unreservedly and referred himself for equality and diversity training….."
And that was just his own Labour comrades putting the boot in.
If Hamza's SNP ever gets it's way, and establishes a separate state within the EUSSR, we can expect a Scottish People's Republic, devoid not only of humour but of free speech too.