Free After Only 5 Years? Better This Predator Pig Were Hanged!
Alerted to the outrageous situation in Telford, England, I am further horrified after reading what follows in LeaveEU yesterday.
=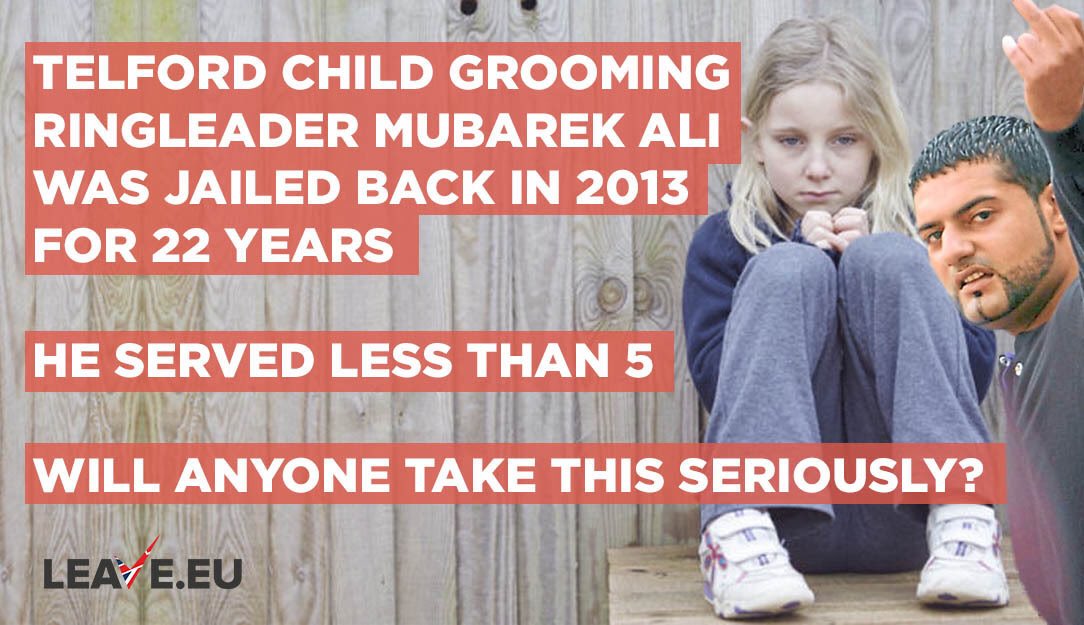 =
A petition has been launched, and despite some stuck-up lawyer's arrogant disdain
=

– towards citizens who dare think that 'petitions can and should influence independent judicial processes,' my support for democratic input obliges me to append the petition's link.
Stop Evil Rape Gangs getting such short sentences and help me get Justice for Survivors.
https://www.change.org/p/david-lidington-stop-evil-rape-gangs-getting-such-short-sentences-and-help-me-get-justice-for-survivors
The stuck-up's blog, by the way, merits a glance.
Whether he's really a barrister, I know not, but despite his snobbish outlook, he does highlight how hopeless the law is at present.
For example, when we read that a 22 year sentence has been handed down, the court actually doesn't mean 22 years – in this case it meant only 14 years – a slap on the wrist, given his crimes.
And I have no doubt the pinko 'barrister' is correct when he tells us that it's something like standard practice to let scum out after they have served a mere 50% of their sentence.
Down to SEVEN years!
As to the vermin below? UK readers may bring me up to speed if they will.
Whatever, I stick by my own headline.

These grooming scum, not just in Telford but in Rotherham and elsewhere in the UK, should all have been executed, or deported.