Bolton? OK! But D.T.'s Still Got Trash To Take Out!
President Trump deserves to be commended for very belatedly taking up my suggestion of recruiting John Bolton to his Cabinet, advice included in this post about Baba Yaga, The SCOTUS Witch –Old Bat Taking Flight? Bye-Bye to Bad Bader Bad-Ass? – which I published a little while after DT was elected.
=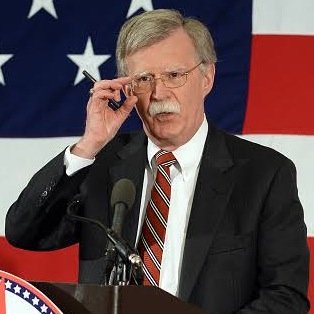 Good guy Bolton
=
Yet POTUS has still not cleaned out some very rabid liberals from positions of power, and sometimes seems blind to the existence of enemies within who need to be cast into the outer darkness.
We referred to one just a week or so ago…
= 
Nice One, Donald – But There's Worse To Be Weeded Out! 
…a woman whose preference for pandering to gaystapo whiners over religious liberty is outrageous and surely ought to be stomped…
=
=
…especially now that The Donald has finally got round to doing the right thing about freaks in the military.
Now, today, our American friends have sent a PJ Media link, a report on a fanatical Obamanoid embedded in the very agency which is key to implementing patriot policies against the crimmigrant menace. . 
Why Is This Obama/Kennedy Amnesty Zealot Handling DHS Data on Illegal Immigration?
=
Marc Rosenblum, currently deputy assistant secretary at the Office of Immigration Statistics (OIS) at the Department of Homeland Security,
https://pjmedia.com/trending/obama-kennedy-amnesty-zealot-handling-dhs-data-illegal-immigration
The PJ article is fascinating, well-researched and if Trump is paying attention, surely an alarm call for dismissal.
=
=
Please read it.
A much more useful way to spend your time than watching a porn star being interviewed by a CNN queer.