'Candlewick Bedspreads?' Ulster Brits V Eire Expansionism!
Gosh, it was baking hot today, near enough, perhaps, the levels of temperature currently experienced by Charles Manson, Martin McGuinness and Che Guevara…
=
=
…down there where they're manacled to the fiery furnace.
However, I love hot weather, and besides, it's Good Friday, a religious holiday even here in Indonesia…
=

==
BUT…hard to forget how it was tainted by the dirty deal between B.Liar and Blood-Beast Adams.
So it's timely to peruse another example of The Guardian giving a platform to grotesques, with an Ulster disloyal incoherently ranting about how decent British folk there furnish their bedrooms….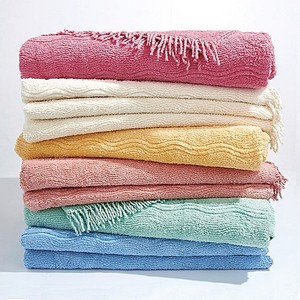 …nostalgia for the days of empire and one-party government and candlewick bedspreads for the godly…  https://www.theguardian.com/commentisfree/2018/mar/25/brexit-ireland-troubles-border-sunday-essay
Serious nut-job alert required for this Susan McKay, who hails from Londonderry but chooses to live in the alien and hostile republic next door.
Having travelled quite a few times around the land of my ancestors, I have never heard anybody there, old or young, godly or not, express longing for candlewick anything.
=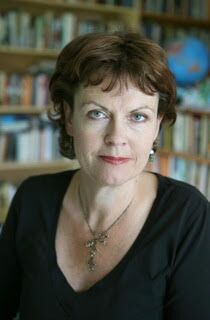 =
Dublin's Fifth Columnist is talking rot!
But she gives the game away by her unremitting hostility to the loyal Ulster cause, her snide reference to 'one-party government' – as if governments comprised of one party are somehow incompatible with democratic principles ( no slur from her on Britain's elected post-war Labour and Conservative governments and Macron's elected government in France today)…

=
…and when she writes that 'until recently, only Sinn Féin pushed for reunification, and the bloody history of the IRA meant that many people shied away.
BUT?
But Sinn Féin has new leaders now who were not in the IRA…
Come off it, kid!
The ONLY reason Sinn Fein's new leadership contains fewer swine with terrorist convictions is that scum like McGuinness are burning in Hell while many of his fellow-murder-gang cowards are retired rats.
=
=
Unlike vampires of legend, bloodthirsty IRA vermin are not immortal. Those old curs have happily handed over control to younger undesirables like that McDonald woman.
==========
….McDonald, basking in the Blood-Beast's smiles
She understood that it was necessary, she told a documentary some years ago, to take up arms against the British state…
Mary Lou McDonald: a Dubliner with deep republican roots
BUT?
Yes, back to that 'but' again, because the anti-Brit hack continues her 'BUT' sentence with a truth that's undeniable, given the way the queer-led regime in Dublin has been cosying up to Brussels…
=
=
….in an echo of De Valera's slavish attention to every courtesy when he expressed condolences to Berlin on Hitler's death in 1945.
…and in recent months the taoiseach and his minister for foreign affairs have openly declared their desire to see a UNITED IRELAND WITHIN THE EU.
An open border? That's not what the enemy in Dublin desires! Dublin's expansionist dream has never died.
The Guardian's scribbler jokes about President Trump proposing a wall across the Emerald Isle.
Maybe not a bad idea, but first let's see that border redrawn to get rid of the treacherous Fifth Column in areas like Crossmaglen…
…and expulsion of the enemy aliens in Belfast's Sinn Fein-voting ghettos and similar cesspools like the Bogside in Londonderry.
They never shut up about their desire to live under Eire's tricolour flag.
Grant them that wish.