EUObserver, Ever-Impartial, Slurs UK Patriots – 'Vultures!'
Given it's had a good chunk of Soros cash in the past – – BIAS? Didn't 

EUObserver

 Dip Into The Soros Trough? – I suppose we shouldn't be surprised at such a pejorative headline…
Vultures circle over British PM in EU talks
https://euobserver.com/uk-referendum/141726
=====
=
Not content with smearing patriot MP's as vultures, the EUobserver hack goes on to belittle the 'hardline' European Research Group (ERG) calling it a 'clique!'
=
… a small close-knit group of people who do not readily allow others to join them… – OXFORD DICTIONARIES..
Clique is a word with very negative connotations which I myself like to use when referring to groups of which I disapprove.
But I am a partisan blogger who makes no secret of the fact that our RRA reports, which I do my best to keep as factual as possible, are written for a clear purpose – to attack the enemy.
EUObserver, in contrast, purports to be a news site…
=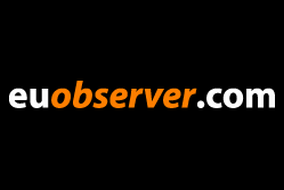 =
….giving objective and impartial coverage.
Yet the truth is that, while it slants its reporting of Jacob Rees-Mogg and the 60 MPs in the ERG, as above, and while it fails fire rancid Europhiliac propagandists…
====
…of the sort we highlighted a week or two ago, any of its articles (which can be very useful and informative) need to be carefully inspected – and, in the case of that ranting extremist Zalan, disinfected.