'F- Your Mother!' Foul-Mouth Mexicans Prove Trump's Point!
If anybody ever needed to be convinced that Donald Trump was spot-on when he expressed concern about how undesirable many of the scum coming into the USA from South of the Rio Grande actually are, the foul-mouthed morons described in a news story published today makes it crystal clear that TRUMP WAS RIGHT!
=
Trump did NOT call 

Mexicans

 'rapists.' He did NOT call immigrants 'rapists.' He very loudly and clearly said that SOME Mexican illegals were rapists, a solid, irrefutable fact.   White Power? Guardian's Queer Race-Baiter Raves On…And On! 
=
And Trump still IS right, of course, as, defying the 'No Borders' Media-Democrat Party and RINO ratbags alike, he pursues the goal endorsed in the 2016 Presidential election, of building a wall along the border with Mexico.
Get this from the vermin!
"Trump, chinga tu madre!" dozens of protesters belted out in Spanish at the border fence that separates Tijuana, Mexico from San Diego, California.
=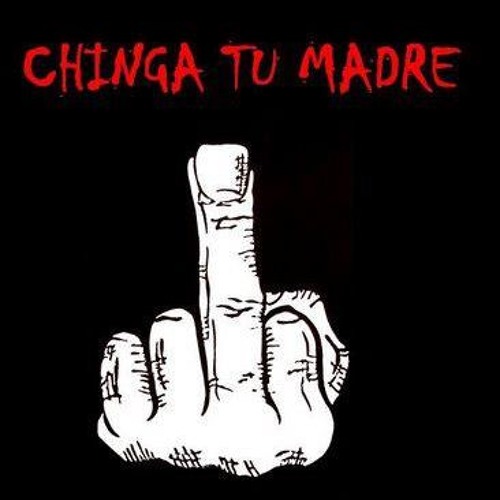 Literally means "fuck your mother" when using it as an offensive way  –
And who were the 'protesters?' Crimmigrants already kicked out of America, eager to violate the border…

=
…and aspiring crimmigrants sharing the same objective!
..this Mother's Day, a group of deported Mexicans and migrants hoping to reach the United States decided to send Trump a pointed message about his mom, organizing a protest known as a "mentada de madre," which roughly translates as a "mother insult."
https://www.nst.com.my/world/2018/05/368303/migrants-mexico-stage-colorful-anti-trump-protest
=
 –
…a group of deported Mexicans…
=
"This is a verbal and symbolic expression Mexicans use to express our deepest indignation and anger at someone who's offended us," said Sergio Tamai, head of migrant advocacy group Angels Without Borders.
=

The uppity slug is on Facebook! I'm not, but if you are, why not tell him what you think of his putrid pack? ( BTW, use the photo above to make sure it's the turd – Tamai could be be a common name in Mexico!)
=
.
One hopes that modern technology enabled US border security officers to film each and every participant scumbag, and that the film taken will ensure that NONE of them will ever be allowed across.
By their disgusting antics, surely they have disqualified themselves forever from entering American territory.