Solidarity With Poland, Against Historically Illiteracy!
Whilst I have defended RT against those who want to shut it down – which would be unfair unless state propaganda channels like Deutsche Welle, France24 and of course the BBC, were also shut down – its output can still rile me.
=
Like this week, when it carried a story about 'monuments' which Poland intends to demolish.
A Russian MP wants to have a crowd-funding campaign to move them to Russia!
He's "expressed concern about maintaining the historical memory of the liberation of Poland by the Soviet Army during WWII.'
=
=
'Liberation.'
What a bloody nerve!
Stalin could have liberated Poland, or at least Warsaw, when the Polish patriots in the capital staged their heroic uprising. Instead, he not only ordered the Red Army to stand down outside the city and lick their lips as the German occupation forces crushed the Poles.
=
=
Worse, when the Western Allies wanted to drop supplies for the freedom-fighters, the Soviet dictator interdicted what could have been vital help.
Let's also mention the Katyn Massacre, where thousands of Polish POWs were brutally murdered by the Communist terror forces, the NKVD, shot in the back of the neck and shoved into a mass grave.
=
=
That was a deliberate tactic to facilitate the post-war marxist take-over – the annihilation of much of Poland's natural leadership was seen as a big boost to Stalin's plan for a Red seizure of power.
So any chattering about how the Red Army 'liberated Poland is offensive historical gibberish.
Having statues that glorify the Red Army in Poland, or any East/central European nation, is very much akin to having a statue of Adolf Eichmann in Tel Aviv.
–
=
The Poles have, we read, 'recently passed laws which ban any demonstration of Soviet symbols.'

======
Good work!
Individual Russian soldiers, like any such soldiers in any army, in any era, may well deserve our admiration for courage and sacrifice, but in 1945 they were in the service of a satanic cause.
=
=
The voluble Russian MP is quoted at length on his fury over a "a one-sided attempt to review the history of the Second World War that contradict the verdict of the Nuremberg Tribunal." 
Without going into the rights and wrongs of the Nuremberg Tribunal's particular verdicts…
=
Vishinsky – Stalin's stooge-judge at Nuremberg
=
…it has long been recognised that its entire raison d'etre was morally flawed by the inclusion on the judges' panel of a Soviet puppet like Vishinsky, nominated by a regime rooted in mass-murder.
If that historically illiterate Russian wants to haul such symbols off to Mother Russia, then before he starts talking hogwash about 'liberation,' he might reflect for a moment that the same regime that massacred, tortured and terrorised the Poles ALSO did the same to millions of Russians.
=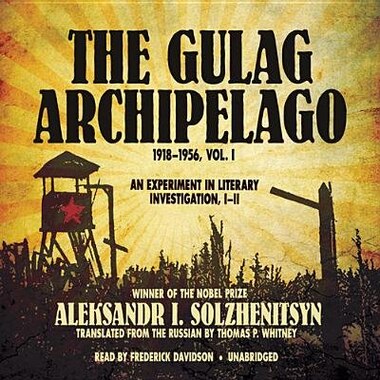 =
Any monument to men who fought for marxism, anywhere, deserves destruction.