Lugenpresse! DW's Fake-News Ex-CNN Hack LIES!
Just saw that ex-CNN hack on Deutsche Welle, Brent Goff, living up to, well, down to, the abysmal standards of fake news he learned when he was with the Clinton News Network.
=
Biased Brent ex-CNN, now DW, whom we have noticed before  
Discussing the Seehofer/Merkel fall-out, Goff prefaced his remarks with a brazen lie –
'There is no migration crisis!' 
Ghastly Goff isn't by any means the only media slug peddling this utterly dishonest tripe, but as a non-German working in Germany on the German tax-payer dime, his deceit is outstandingly offensive.
Of course there's a migration crisis!
Quite apart from the continuing and massive incursion by the alien hordes…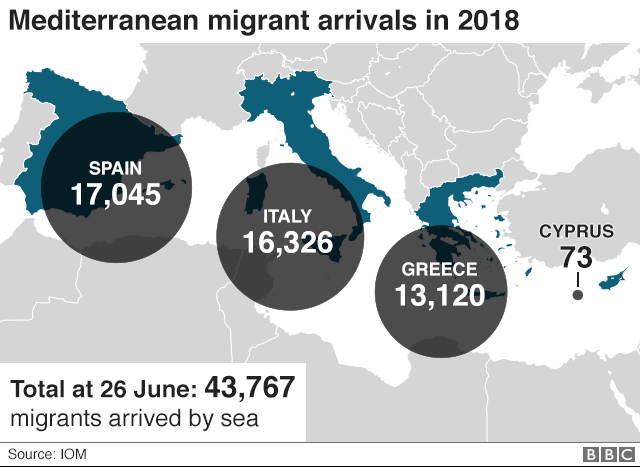 …there are at least a million "migrants' still prowling around Europe, ESPECIALLY in Germany, the country whose tax-payers are coerced by the state to pay this imported American liar his big-bucks salary.
And while we can put a few figures to the cost of that continuing crisis…
..the real cost of the migration crisis – which slimy Goff insists does not exist – is in the suffering inflicted on innocent Germans, especially women and girls…
….by migrants wrongly admitted and not yet deported.
Round all them up and seal the country – and your country too – against more parasitic savages, and then the migration crisis may be declared over.