Shouted What? Media Tells Us, Risking 'Islamophobia' Charges!
'Anti-terrorism police sources said the man, a 29-year-old Algerian who lived in the area, had shouted "Allahu Akbar…" 
==========
So is this one another 'lone wolf,' or a poor mentally disturbed chap who surely just needed understanding and a little TLC?
And BTW, who let the filthy sectarian savage into Spain, and why?
=
=
Meanwhile the Socialist Government in Madrid has distinguished itself by 'welcoming' boatloads of crimmigrants.
Appeasement should have been discredited shortly after 1938, but we have had cause to note the appalling Mayor of Barcelona's behaviour already…
=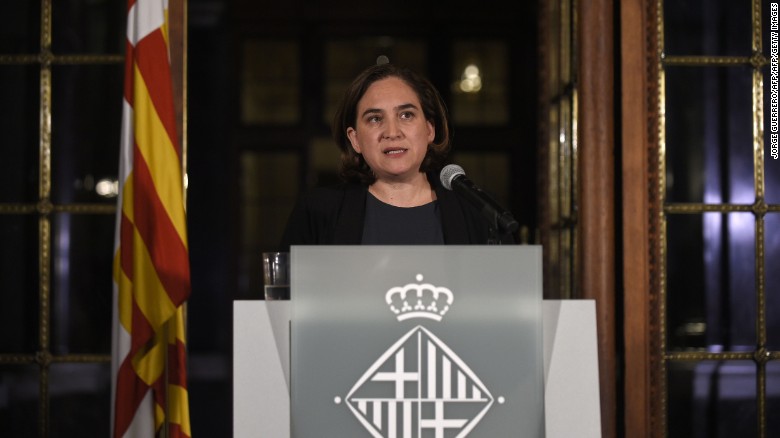 ….and now we have seen another example of how appeasement never pays, although, thanks be, those cops in Barcelona put the dirty pig down before it could do any more harm.
=
=
And even the Guardian has to add, further down its page, a paragraph which ought to be a wake-up call to every Spanish (and that means Catalans too!)
One in four people detained in Spain over extremist Muslim-linked terrorism come from the province of Barcelona in Catalonia, according to a study published last year by the Real Instituto Elcano, a Spanish thinktank, which called the province the country's "main centre of jihadist activity…"