Bolsonaro – A Fighter For Brazil, Now Fighting For His Life?
Attempted murder most foul in Brazil.
I was just about to post some laudatory words about the candidacy of the man abused as 'far-right' by the rotten media around the world.
Then I awoke this morning to the news that he was stabbed yesterday and is in critical condition.
Get well soon, sir.
And to give readers some back-ground on the kind of bitter animosities stirred up against the man, here's what I had penned last month but had not yet published.
We don't pay enough attention to Brazil on this blog.
I have written in support of the restoration of capital punishment there…Murderous Prison Riot – Brazil Needs To Get Real! …and we had a delightful post featuring yummy girls in a pulchritudinous posterior competition…
=
But how about this story?
"The media does not like Bolsonaro."
That's what the head of the Institute for Social and Political Studies at at a Brazilian college tells us about the relationship between local hacks and the man who's been called a Brazilian Trump, and that's for sure.

But when the academic adds that the media's dislike exists because 'they do not think he is trustworthy…"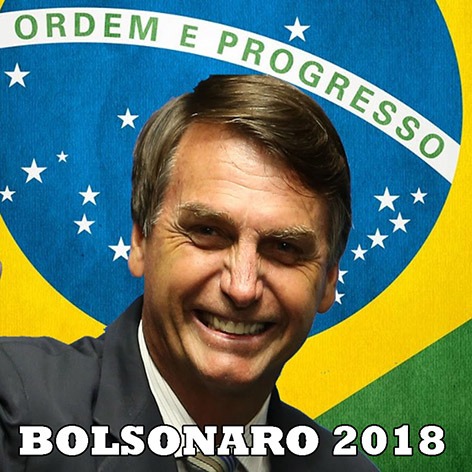 ========
…we are entitled to ask if that media is itself trustworthy, because they have been deliberately shrinking their coverage of the candidate even though he is now front runner for the Brazilian Presidency.
The duty of the media is to treat all candidates fairly. It sounds to me like the Brazilian media is just as creepy and dishonest in its own Lusitanian way as CNN or the BBC!
Bolsonaro apparently gets less coverage than an obscure geezer named Alckmin who polls in the high single digits.

…the rightwing hopeful's aides say they do not trust traditional media to get their message across. "They try to disparage him in every story. He is always on the defensive," said Congressman Major Olimpio, a campaign manager for Bolsonaro in Sao Paulo.

Instead of shedding crocodile tears, there must be quite a few hacks in Brazil, who should be asking if their hostile and biased reporting has in some part contributed to this criminal act.
Regardo