'Look At Me When I'm Shrieking At You!'
What a sorry flip-flop Jeff Flake is!
=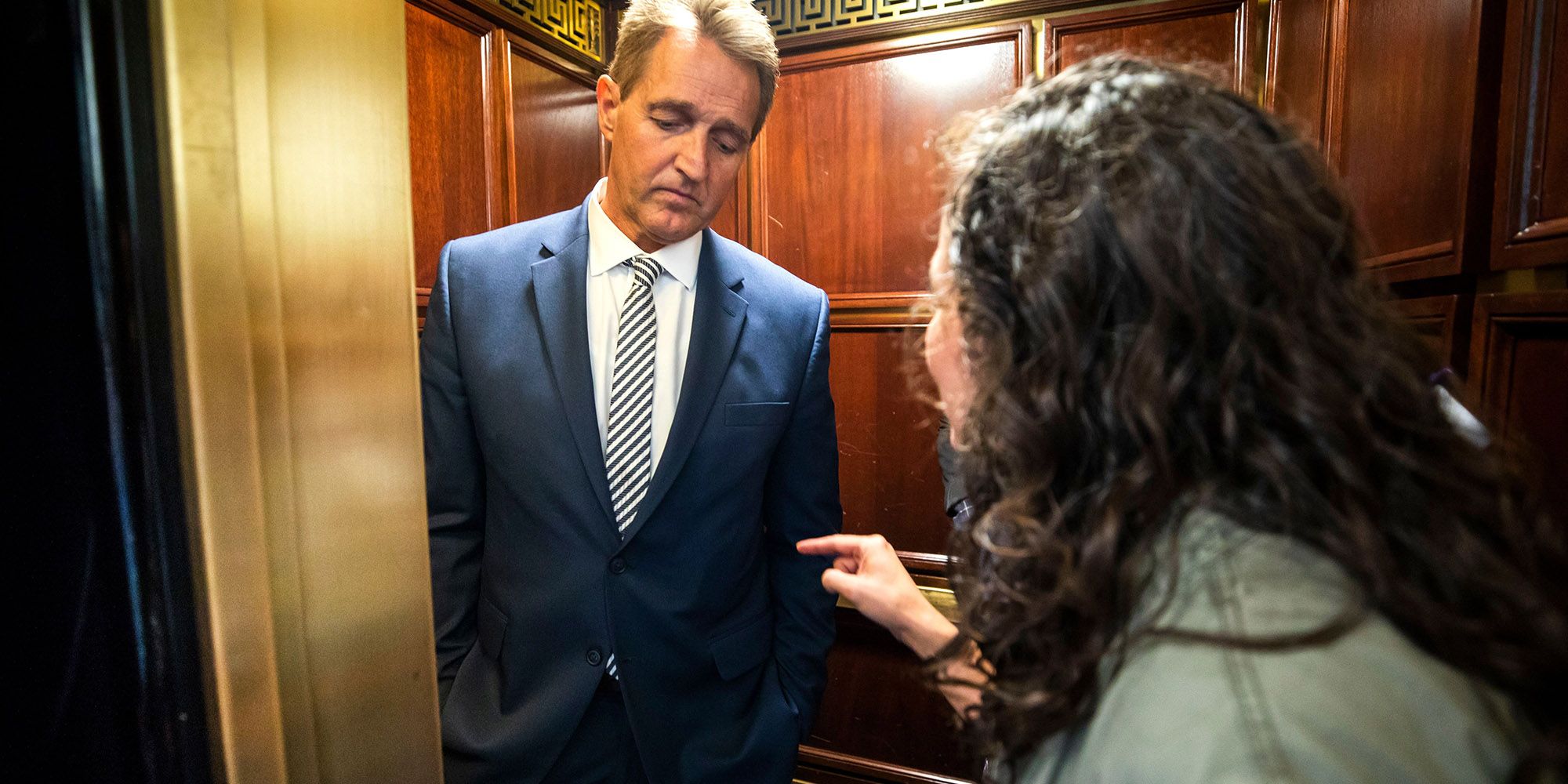 =
Not so much a lame duck, which politically he is, having backed away from submitting himself to re-election for fear of being thrashed by the voters for his rancid liberalism, the RINO Senator from Arizona showed himself to be more akin to a jellyfish.
=
Urban Dictionary: Flake
A flake is someone who generally makes plans with you, promises to do things with or for you but can never seem to follow through. 
==
Like many millions around the world, I stayed up late to watch the Senate committee vote, but in the end it was not his elected colleagues who seem to have swayed him. 
After a confrontation with two howling harridans in an elevator…
( – classic line from one of them, who hollered at him like a harpy –
'Look at me when I'm talking to you!'
This made no sense, since she was not talking at all, but shrieking like a demented demon!
ooooooooooooo
…instead of telling that shrew to pull herself together and converse like a grown woman, Flake stood there like a pillock, and quickly, pusillanimously, pulled out of the published undertaking he had issued just hours earlier, that he would support Judge Kavanaugh's cause. 
Whatever next?
I can only suggest Americans who DO have backbones get onto the laptops and email their senators – or call them (you can reach your Senators at 202-224-3121 ) – telling them to ignore the ghastly din from the Media Democrat shrills and make sure that the SCOTUS vacancy is filled in such a way as to anchor the highest court in a patriotic position.,