P.A.C.H. Spells Sense On The Migrant Menace – Brussels Fumes!
Hungary was the first, then Austria last week, then we hear that the Czechs and the brave Poles are joining in the resistance to the UN's pro-crimmigrant pact…
.
Migrant savages trying to gate-crash Hungary
….
….which the Czech PM has condemned for its determined effort to 'blur the distinction between legal and illegal migration.'
As so often, these nations show how much they value their national identity, and, undoubtedly as a result of being enslaved by evil marxists for nigh on half a century, their sovereignty.
.
.
As so often too, one wonders at the effete appeasement exuded by the EUSSR, which openly abhors the patriotic stand of the four nations – four so far, but one hopes for more! – and we read of Brussels' arrogant dismissive comment,
 "We regret the decision that the Austrian government has taken. We continue to believe that migration is a global challenge where only global solutions and global responsibility sharing will bring results."
Globalism?
That's the antithesis of self-determination.
Of course Drunkard and his Euro-Commissars want to erase each country's identity. They have said so.
=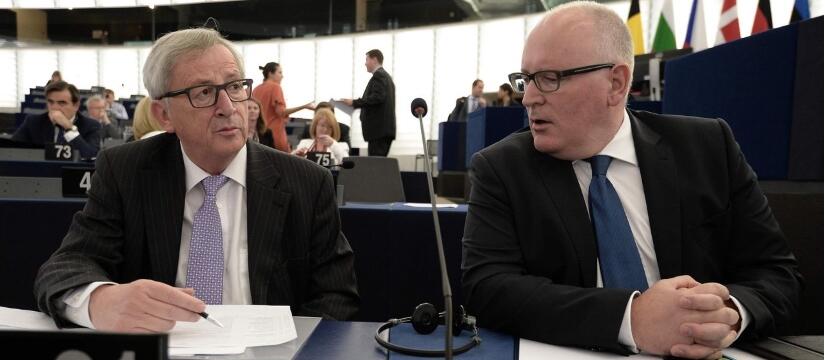 Drunkard Juncker and his VP, Timmermans
Frans Timmermans, the Dutch vice-president of the European Commission, said that "diversity was the future of the world," and that Eastern European nations would just have to "get used to that."   http://www.telegraph.co.uk/news/worldnews/europe/hungary/11893375/=
His VP, that sleazy Dutchman Timmermans, told us all of his contempt for patriotism a year or two ago, and happily, the East and Central European peoples have not forgotten his threat.
EU,UN…initials that stand for a globalist poison.
P.A.C.H. represents the antidote.