A Call To Arms, from Get Britain Out!
Every UK patriot needs to take up arms and rejoin battle.
Before May's PC police come calling, I mean political warfare, and here's the bugle blown by GBO, veterans of many long years of resistance to the Brussels Empire.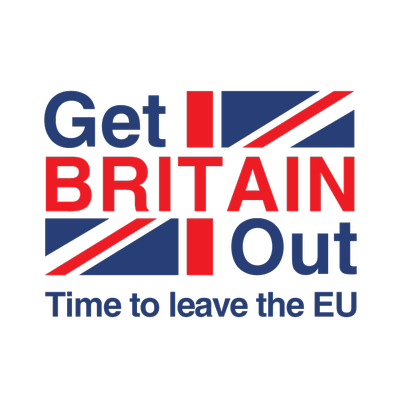 Again, we ask you to reignite the passion which saw us successful when we voted Leave in the EU Referendum in June 2016. We need you all to help revitalise our campaign to Get Britain Out, in order to get the Best Brexit for the United Kingdom. 
WE NEED YOUR ACTION AGAIN NOW PLEASE:  
 
Please write more letters to your MPs – whether or not you have written to them before, and whether or not you have received replies before. Many of you write to us to say your MP is a Remainer (or a Leaver) and does not reply to you. However, it is vital you try again so your voice is heard, as they are your elected representatives.
Piles of letters through the post, delivered to the Constituency offices, will be much more effective than e-mails although you can send e-mails as well if you have time please. If you do not regularly contact your MPs, how can they be aware of how strongly you feel? So hopefully, MPs up and down the country will receive all your letters next week when they return to their Constituency offices – as a result of your ACTIONS.
 
Please can you post the letter (see the link below) to your local MP's constituency office (with the correct postage please). Please encourage your MPs to vote against the Prime Minister's Brexit Deal, and to get behind a REAL Brexit Deal for the United Kingdom.
The link to the letter is here.
 
You will be able to find out who your local MP is and their constituency office address here.
 
If you do not already know if your MP is a Leave or a Remain supporter, you will be able to find out from our comprehensive chart, which also indicates how your MP has voted during the EU Referendum Bill votes here. 
 
Also, please think about making an appointment to actually see your MP in your Constituency office. If your MPs local contact details are not listed, then please do call them on their London House of Commons office number asking to arrange a surgery appointment. And take family members and friends along with you too – the more the Brexit-merrier! We also recommend you to contact your local Conservative Association. Many Associations Chairs are equally as frustrated as we are, so it is still worthwhile getting your views across to them too.
 
Good luck. This is really important, and please let us know you get on.
 
Remember, your MP is NEVER too busy to address a constituent's concerns – you voted them in in the first place! This way, your concerns about our shambles-of-a-Government's Brexit negotiations will not go unnoticed for much longer, and you and Get Britain Out can help to save Brexit just in the nick of time!
 
IT IS MORE IMPORTANT THAN EVER TO ENSURE YOUR VOICE IS HEARD!
 
The Brexit Vote was the most important vote of a lifetime, and is the most important issue since the end of the last World War!
 
Lobby your Local Association Chairmen, write to your MPs, arrange meetings with them – remember, sending a letter can be more effective than sending an email.