Brats Demonstrate…Their Ill-Disciplined Irresponsibility!
=========
PM Scott Morrison talked sense.
"What we want is more learning in schools and less activism in schools."
=========
Quite right, and he could have commented too on the very selective timing shown by these 'students' (which is to say 'school-children') since they had a whole weekend ahead of them, which their keen social consciences clearly preferred to preserve for dating, dancing, beach-partying, etc.
Instead of demonstrating in their own time, they quite deliberately chose to turn truant.
How infantile, and how sad that no disciplinary action seems to be contemplated by spineless school administrations.
Which is similar to a mouthy little cow named Greta Thunberg, on whom the Oz-Brats are said to have modelled their misbehaviour…
=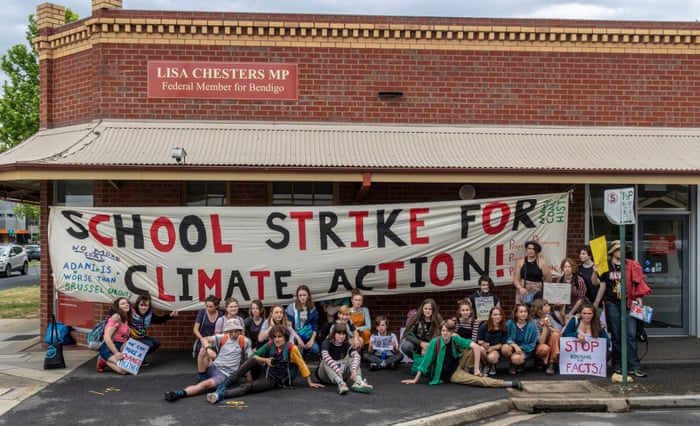 ……..
How can one go on strike if one has no job? Schoolchildren ipso facto are studying, not working. They have no employers, so cannot logically go on 'strike.'
So like the dafties in our headline, Ghastly Greta badly needs education.
=
=
Actually, she needed a few serious spankings several years ago, but her parents ( or guardians – she is such an obnoxious little madam that one worries her parents were not around when she most required discipline) obviously neglected to nip the strop -problem in the bud.
Unless you read the Guardian, you probably won't know who this child-monster is, so here's a photo –
==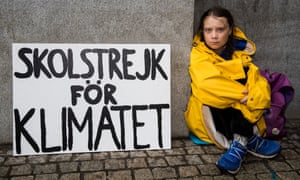 Since the obstreperous little bint is only 15 years old, it's hardly for her to say when she has to attend school.

Unless Sweden, yes, it almost had to be Sweden, yeah? – has laws out of line with the rest of Europe, primary and secondary education is compulsory.

If the adults responsible for her care and control are failing in their duty to ensure she enters the appropriate educational institution, rather than sit on her arrogant adolescent ass outside, then they ought to be hauled into court and prosecuted, as any neglectful ( or complicit?) adult deserves.

And incidentally, who were those plainly grown-up shrills we saw in the Australian news photos?

If they turn out to have been 'teachers,' abetting and inciting the indiscipline of those they're meant to teach, they need to be fired, pronto.
r.
Many students held placards criticising the government, and PM Morrison specifically. "I hate ScoMo [Scott Morrison] more than I hate school," one said.>
c

Compose new post

j

Next post/Next comment

k

Previous post/Previous comment

r

Reply

e

Edit

o

Show/Hide comments

t

Go to top

l

Go to login

h

Show/Hide help

shift + esc

Cancel