Hate That Chills The Festive Season!
You couldn't create a creepier Yuletide scene if you tried.
That's how this snotty-looking little creep…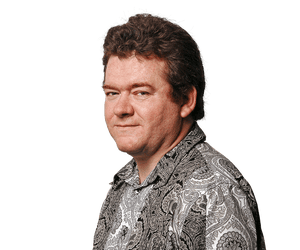 ——-
…named Jonathan Jones ( whose claim to fame, apparently, is that he once served on the committee that chose the 2009 Turner Prize – wow!) described President Trump's official Christmas photograph with the lovely Melania.
It looks to me like an unremarkable picture – if you are American, you have probably seen it, otherwise, use the link to the Guardian's loopy story .
Yet what is surely remarkable is that an ostensibly serious newspaper – if we thus define the Guardian  – saw fit to give this clown a large chunk of a page to vent his infantile spleen on a photo.
I do think there is a case for psychiatric examination of Jones, after reading his deranged assertion…
=
=
…that the harmless pic fuels suspicions that it is only the checks and balances of a 230-year-old constitution that are keeping America from the darkest of political fates.
What is it with Jerk Jones?
A PHOTO?
Of a man and his wife at Christmas?
I almost feel sorry for Jones…
…a leftist scribbler eaten up by hate.
But on reflection…no, even in this season of goodwill…
I simply despise him.