Compulsory School Dances? A Cure For Pig-Ignorant Sexism?
One of my fondest high school memories revolves around the annual school dance.
The first my class was involved in must have been when we were about 14 or 15 – in those days young teens did not attend discos!
=
Not my school-dance, but not  dissimilar
=
There was a perceived need to teach us to dance waltzes and foxtrots and so maths teacher 'Dolly' and gym teacher 'Desperate Dan' clasped each other closely to demonstrate, evoking ribald comment and adolescent glee.
After weekly lessons, we boys were allowed to get to grips with the girls – few Astaires or Gingers to be seen, but it was fun.
Perhaps making school dances a COMPULSORY part of the curriculum might be a solution to, or at least a step towards, the eradication of the ridiculous PDA mentality which hampers certain communities' proper integration into civilised society.
We have looked at PDA before, in the context of where I live, some time ago…
…and while the letters stand for 'Public Displays of Affection,' the sort of creepoids whom such displays make uneasy are undoubtedly the same kind of retards who think schoolboys should be prevented from enjoying a noonday bite to eat alongside schoolgirls.
=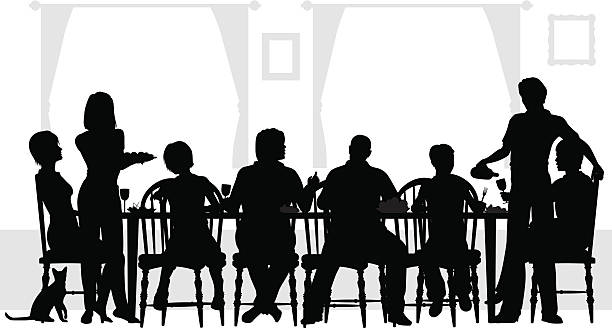 Normal people eating
=
My thoughts were turned in this direction by a report on a good-for-nothing 'school' in Birmingham, where the primitive sexists in charge have apparently been coercing girls 'not to eat their lunch until the boys have finished theirs…'
The arrogance of 'Al-Hijrah school' is such that this pig-ignorant behaviour is still going on despite an order 'to end the unlawful practice by the Court of Appeal in 2017. '
If it were a private school, bad enough, but it's funded by Birmingham City Council, which means decent English local tax-payers are subsidising the imposition of barbaric sexist rules designed to poison young minds, teaching from "very discriminatory texts… encouraging violence against women."

This situation was reported by Ofsted but instead of shutting the Dark Age dump down ( and deporting the brutes who run it) the authorities afforded the slugs a 'transition period' to fix things, as if benighted savages would voluntarily advance into the modern world of their own accord.
Read it all, but read especially the final sentence.
"The government's education body reported in 2018 that British values were being "actively undermined" by Islamic extremists using schools as a means of "indoctrinating impressionable minds."   https://www.rt.com/uk/450647-muslim-school-eating-lunch/