Mr. Pompeo, Lay Off Heroic Hungary!
Of all the European heads of government at present, it's fair to say that Hungary's Viktor Orban stands out as easily the best, a defender not only of his own country but of all Europe.
.
Filthy migrant savages attack Hungary's border
.
His determined resistance to violent incursions by illegal aliens, and the relentless attacks on almost ALL his policies orchestrated by Sorosoid 'NGO' agitators……
…makes it clear he's exactly what every civilised nation needs.
=
====
Hence when I read in the 'Voice of America' that U.S. Secretary of State Mike Pompeo has "warned Hungary that Russia is seeking to divide the West, saying the United States should not let Russian President Vladimir Putin "drive a wedge between friends and NATO," then I regret to say that I am not impressed.
Pompeo's record as a congressman, before his elevation by Donald Trump, was impressive, a sound grasp of the decencies that have long under-pinned Western civilisation.
.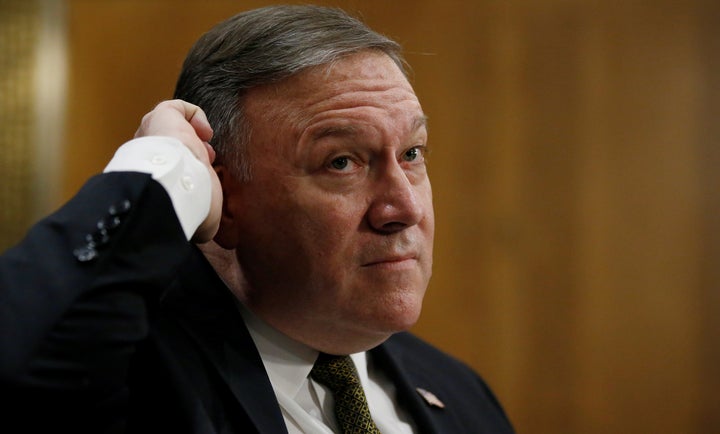 'America had worshiped other Gods and called it multiculturalism. We'd endorsed perversion and called it an alternative lifestyle.'
Tillerson had a lousy record on values, no improvement at all on Obummer's pack….
…who affronted allies around the world, including Hungary, by arrogant intrusion into internal affairs.
But with Pompeo in the job, surely things would finally improve?
Surely the Deep State degenerate lobby would be put in its place?
Alas, not at all..
So when Pompeo says things about Eastern and Central Europe like that which he said this month…
"I think for a long time we shunned them in a way that drove them to fill the vacuum with folks who didn't share our values," he said. "The Russians and the Chinese ended up getting more influence here, they do not remotely share the American ideals that we care so deeply about."    https://www.voanews.com/a/pompeo-visits-hungary-to-raise-concerns-about-china-russia/4781472.html
…we can only wonder if he is even aware of the disgraceful dirty work done by tax-paid State Department flunkeys in America's name, and repeat our previous suggestion how he might redeem the good name of the USA.