Who's This Scary California Woman? Decent Parents Fight Pro-Perv Propaganda!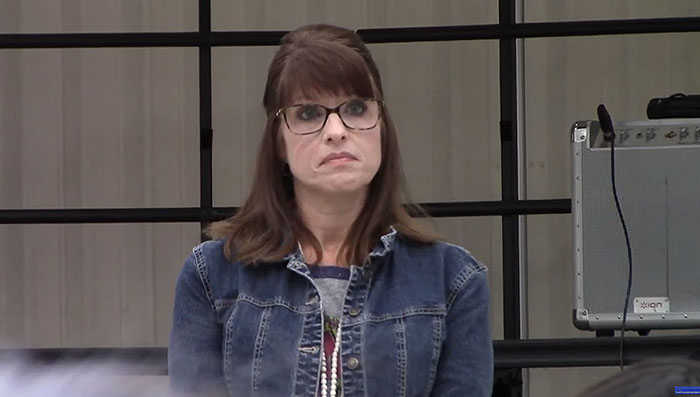 It's the principal of an Anaheim elementary school being confronted by pro-decency parents!
Please read and spread the story of how responsible moms and pops stood up to the gaystapo gang in one California city and got a pro-perversion 'Diversity Week' cancelled.